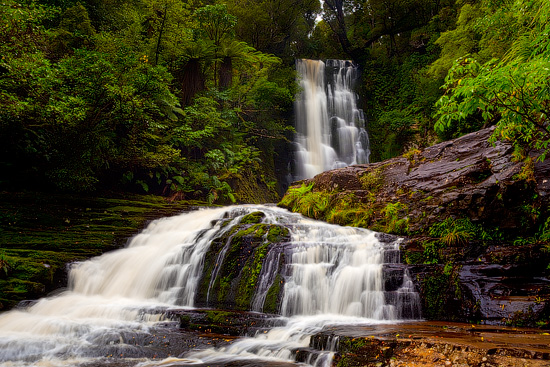 New Zealand is rightfully considered as one of the untouched and purest places on Earth, but even there some places are more untouched than the others. One of such regions, Catlins, is a home for a 22 meter high McLean Falls, the most spectacular in the area.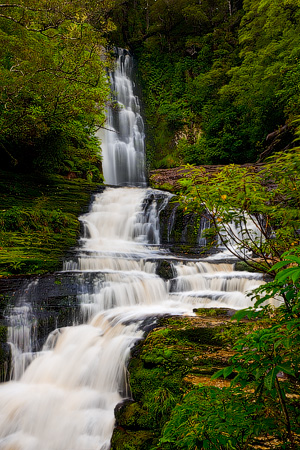 This waterfall is located in the Catlins Conservation Park approximately 150 km south-west of Dundein and can be accessed from the Chaslands Highway (part of the famous Southern Scenic Route) by turning onto the Rewcastle Road.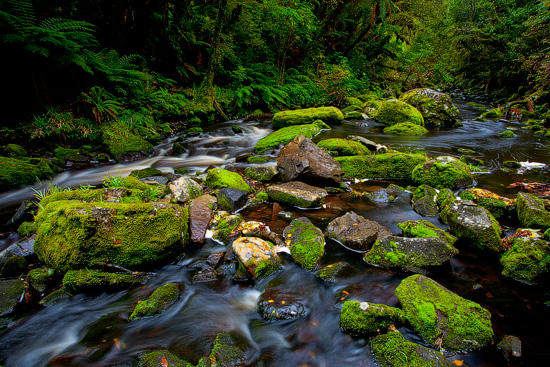 An easy and pleasant 20 minute walk to these falls follows a Duckaday Creek and Tautuku River through the scenic rainforest and mossy bushland. Many native plants along the track are labelled, giving you a chance to refresh your knowledge of the local flora.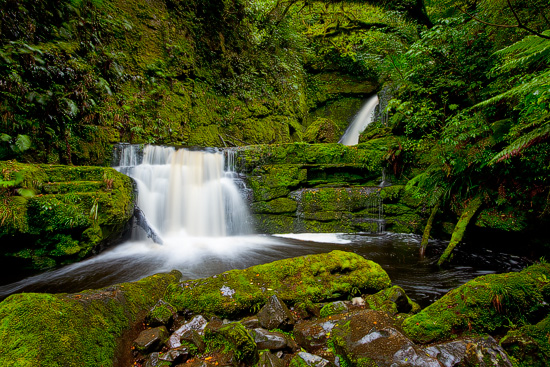 Just before you reach the main McLean Falls, watch out for a smaller Lower McLean Falls. Hidden in a narrow mossy gorge, this two-tiered waterfall is absolutely remarkable and my favourite.