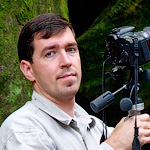 Welcome to Yegor Korzh Travel Photography Gallery – the place where you can explore nature and landscape images from Australia and overseas, read articles about places I traveled to, and find the next perfect destination for your holiday.
I'm a freelance travel photographer based in Sydney, Australia. My photography passion started back in 2004 when I and my family moved to Australia. Amazed by the beauty of this country, I decided that it is my duty to share my travel experiences and show wonders of nature that surround us, waiting to be explored. Since then, travel and photography had become a major part of my life and now I'm fully devoted to it.
This website allows you to do three simple things:
If you like my photos, all images published on this website are available as high quality professional prints through fotomoto.com, if you are not happy with the various options available there – please request a custom print by contacting me directly.
If you are involved in a commercial project and would like to use one or more images from the gallery – royalty-free  licenses are also available.
If you have any requests, questions or suggestions, please do not hesitate to contact me by e-mail: yk-web@yktravelphoto.com