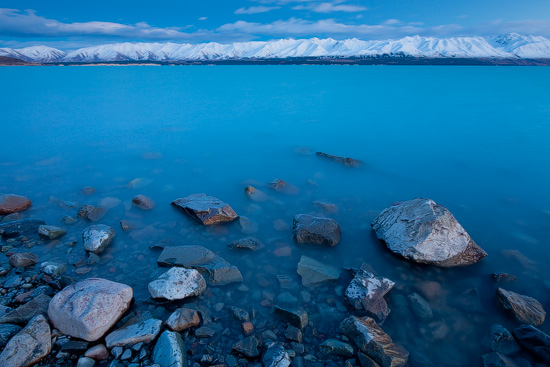 Before going to New Zealand for the first time I had a very hard time trying to squeeze some space from my schedule to shoot sunrise and/or sunset at Lake Pukaki and Tekapo, and at the end, both lakes were pushed down to the bottom of  the "must shoot" list by other locations. But things don't go as planned very often and by now these two lakes are my two the most visited and photographed places in New Zealand, so much for planning, huh?!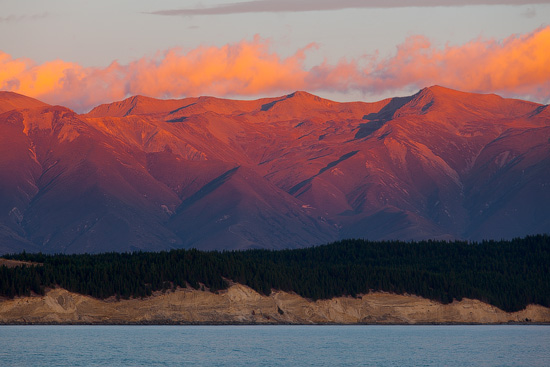 Lake Pukaki is the largest of the three parallel lakes created by receding glacier ice more than 12000 years ago. Lake is fed by a melt-water from Hooker, Mueller and Tasman glaciers and contains large volumes of extremely fine rock particles – glacier flour, which adds beautiful turquoise colour to the water.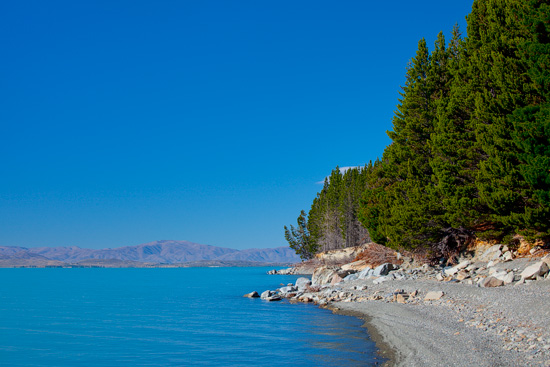 Lake Pukaki is 260 km west of Christchurch or about 4 hours drive and a very hard to miss – road passes just along the coast presenting some extraordinary views.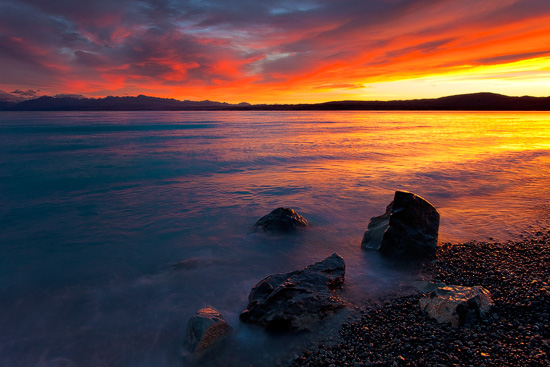 There are several lookouts along the road with excellent views of Aoraki/Mount Cook. Unfortunately, most of these lookouts are not marked, so be alert and ready to pull over, otherwise you are going to miss some nice scenery. There is also a small visitor centre  located at the southern end of the lake on top of the dam. My personal favorite spot is near a small unmarked camping area next to the Hayman Road.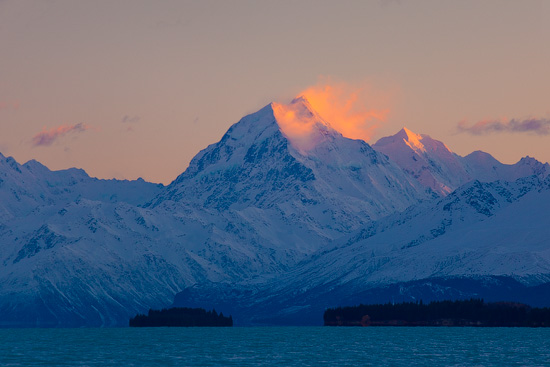 Before posting this article I spent quite a bit of time researching what the word "Pukaki" means. Here are two meanings which I could find:
– "a great swelling or choking in a throat" – referring to a rushing water in the flood season
– source of the river
If you know any other meanings or legends related to Lake Pukaki, please share!