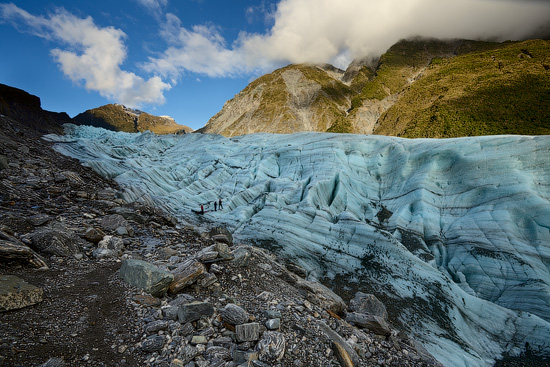 No trip to New Zealand's South Island is complete without visiting at least one of its' famous glaciers located on the west coast of the island. Among them is a 13 km long Fox Glacier, named after a former Prime Minister of New Zealand Sir William Fox. Descending from almost 3000m to just 300m above the sea level and ending in a rainforest, this glacier is one of the few of this kind in the world.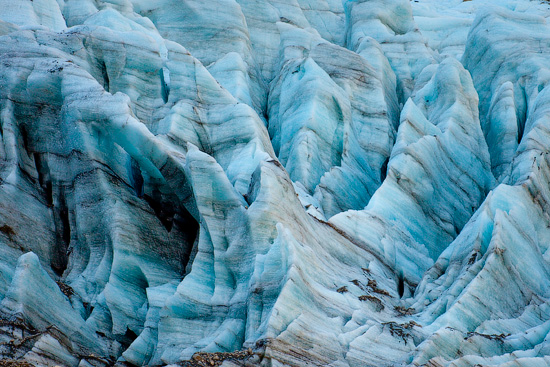 Hard to believe, but during the ice age Fox Glacier terminal face was far beyond the current coast line. Since then Fox Glacier retreated to its current location losing more that 2km over the last 60 years. However, despite a global warming it is currently advancing with average speed of 1 meter per week.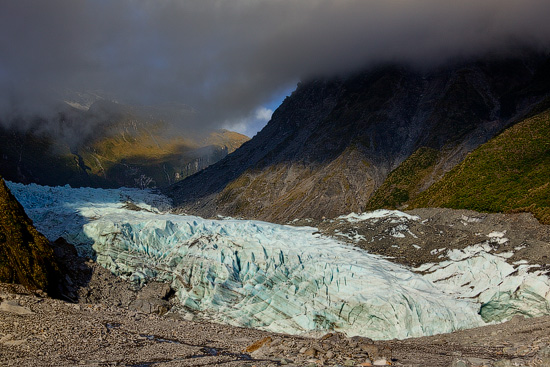 Glaciers form in places where accumulation of the fresh snow is greater than melting. Once an upper snow layer reaches a certain thickness and mass, lower layers of the compressed snow and ice begin to move, cutting through the alpine landscape and creating valleys.
The same forces that make glacier move downhill are also responsible for amazingly blue/turquoise colour of the glacier ice. A clear and saturated blue colour is caused by large ice crystals that form when snow is compressed and all air bubbles are squizzed out.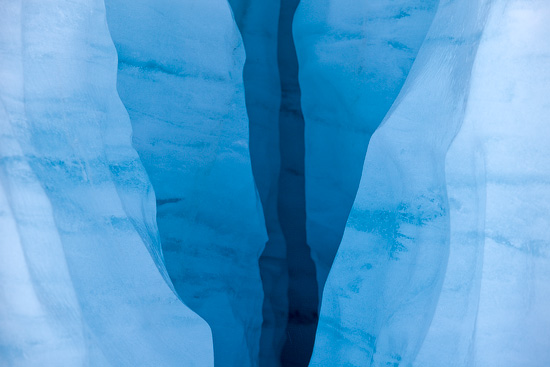 A fluid and melting nature of the glacier makes it a constantly changing environment with lots of cracks and caves that can be a several hundred meters deep. These caves and canyon-sized cracks formed within the ice are very dangerous, but extremely exciting to explore.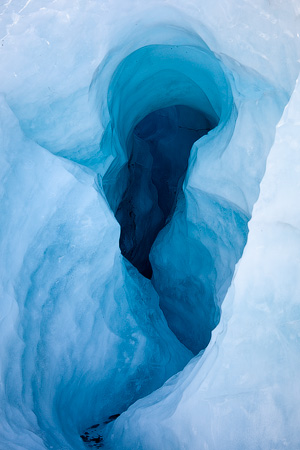 Fox Glacier is one of the most accessible glaciers in the world and there are several tracks that can help you to explore the glacier, however it is strongly recommended to obey warning and track closure signs and stay behind the safety barriers. Sudden rock and ice slides are very common in the valley and at the glacier's terminal face. And these warnings are serious – two Australian tourists were crushed by 100 tonnes of ice while they were taking pictures near terminal face in January 2009.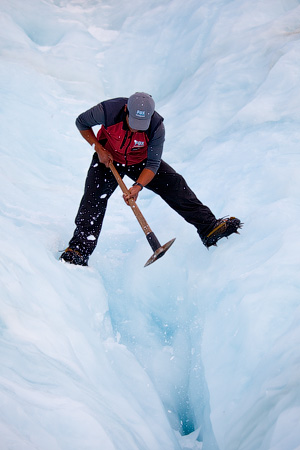 If you're not scared by the previous paragraph and still willing to see this glacier, I'd recommend joining one of the guided tours – you will be provided with all necessary equipment required for safe walk on the ice and experienced guide will help you to explore wonders of the glacier navigating you around the dangerous and difficult places.