Originally built as a temporary set for an Australian blockbuster movie "The Man from Snowy River" in 1981, Craig's Hut is now a very popular tourist attraction. Located not far from the Mount Stirling summit, it perfectly complements astonishing views of Victorian Alps, creating even better landscapes.
Named after Jim Craig, a leading character in the film, Craig's Hut was re-used in a sequel (1988) and in another movie called "Cool Change" (1986).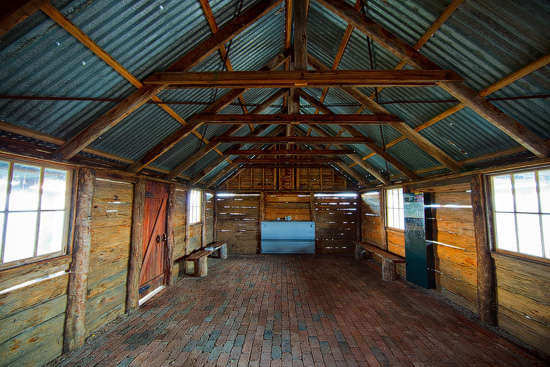 Original version of the hut was destroyed by bushfires in December 2006. A year after, in January 2008, Craig's Hut was completely rebuilt by Craig Ogier, who spent 9 weeks building a current version of the hut. Unfortunately, some people were not very grateful to Craig Ogier and criticised him, as they believed that the new hut was a "poor imitation".
Poor imitation or not, Craig's Hut is a great place to visit – clean air and exceptional views are definitely worth the effort of getting there.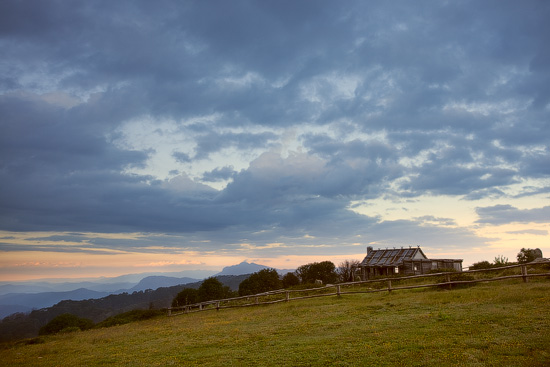 It is located about 60 kilometres from Mansfield. At the base of the mountains in Marimbah, just after the toll gates, turn left onto the gavel Mt Stirling Road and follow it for 9 km until you reach Telephone Box Junction. There, take a left fork of the Circuit Road and drive 20 km to the beginning of the Clear Hills Track.
Mt Stirling and Circuit Roads open during the summer and suitable for 2WD vehicles, but Clear Hills Track is a 4WD road, so if you have a regular car, you should leave it at the intersection and complete your journey by feet – hut is located 2.6km (40 minutes walk) from the beginning of Clear Hills Track.