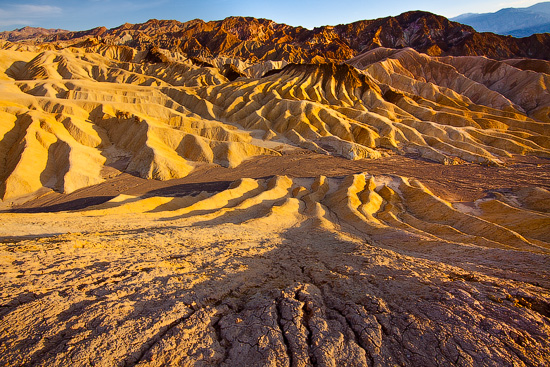 Zabriski Point - a very well-known and most popular lookout in the Death Valley National Park, located in the eastern part of the park 5 kilometers south-east of Furnace Creek. Lookout is famous for its' maze of convoluted rock formations and great views over Death Valley badlands.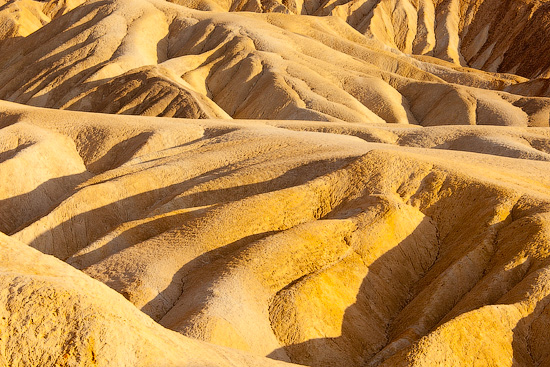 This great location was named after Christian Brevoort Zabriski, general manager of the mining company known for its' twenty-mule teams used to transport borax from the Death Valley in the early 20th century.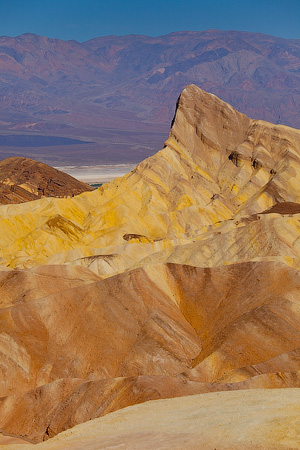 Zabriskie Point is one of those spots that look great on any time of the day. When sun is low, long shadows emphasise eroded landscape formed when the ancient lake dried several millions years ago. 

A darker material on the top is lava from volcanic eruption occurred 3-5 million years ago. Geologists believe that this hard lava cap has slowed down erosion of this area preserving what we see today.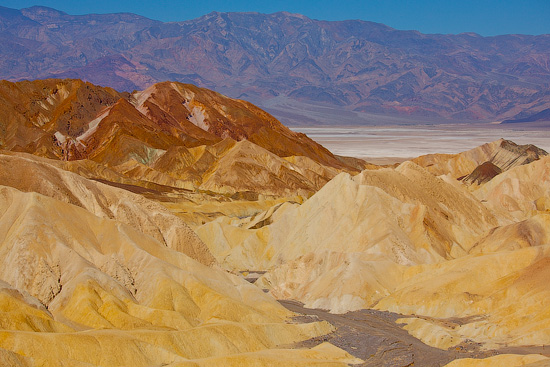 During the course of the day, these ancient formations reveal its' vibrant colours, presenting spectacular views over arid and shadowless landscapes of the Death Valley. These views are even more impressive knowing that temperature in this area ranges from a record low -9C to a record high +57C.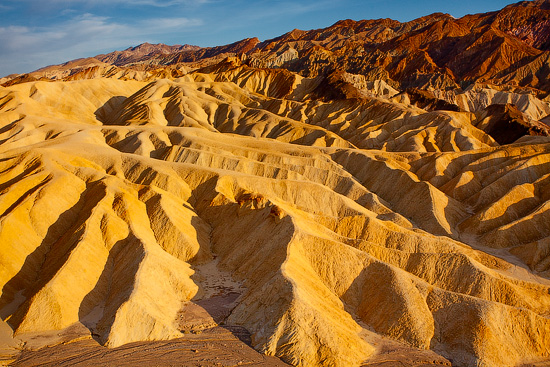 All images are available at larger size.