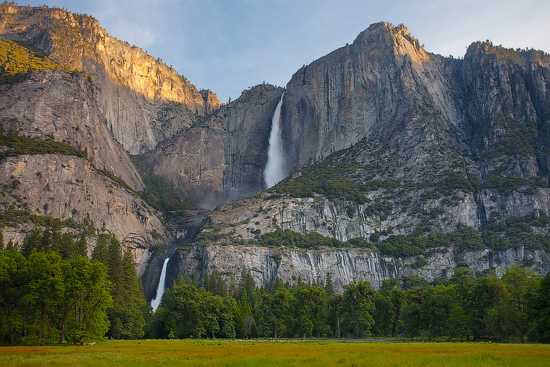 As I spent there less than a day, I don't think I can say much about this park, but impressive nature, mountains and waterfalls pushed me to post something about this park in "places" part of the website. Also, this small and inadequate description of this great place is the first "place" outside Australia posted in this blog.
To keep format of the post, here is some formal info: Yosemite National Park famous for its' waterfalls, deep valleys and steep mountains occupies approximately 1200 square miles in the Eastern California.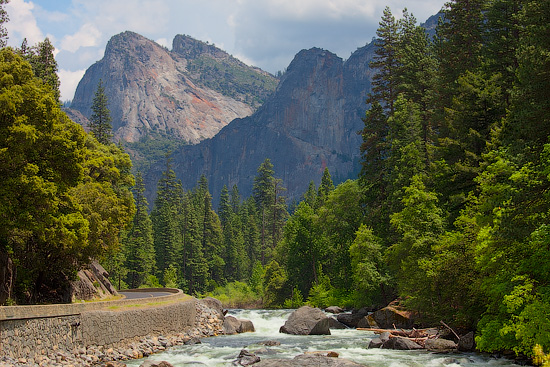 The most popular part of the park, Yosemite Valley, has numerous lookouts with excellent views of surrounding mountains and waterfalls. Most lookouts are just on the side of the road that passes through the valley to various lodges and campsites.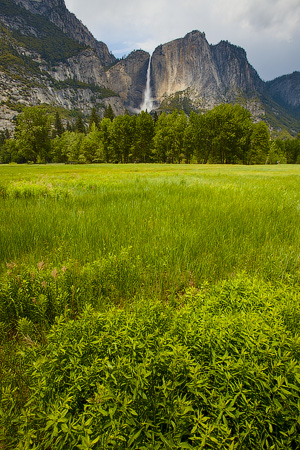 While being there I had a feeling that no matter where you go – there will be a waterfall. Literally from every corner of the Yosemite valley you will  see or hear a waterfall, here is a list:
– Yosemite Falls (727 m)
– Nevada Fall (178 m)
– Vernal Fall (95 m)
– Illilouette Fall (111 m)
– Wapama Fall (420 m)
– Chilnualana Fall (660 m)
– Horsetail Fall (300 m)
– Bridalveil Fall (186 m)
– Ribbon Fall (483 m)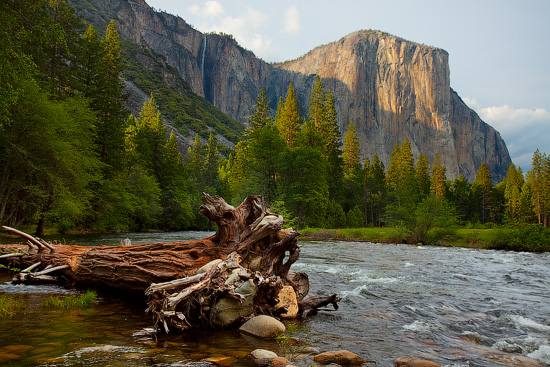 Two most noticeable peaks in the park are El Capitan (910 meters, on the image above) and  Half Dome (1444 meters above the valley floor, photo below). These two mountains are visible from almost everywhere and easily recognizable.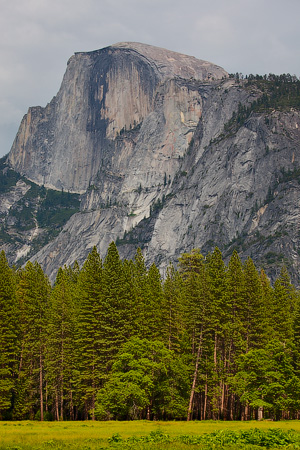 For non-hikers and non-climbers, there is a road to the Glacier Point lookout on top of the south wall of the Yosemite Valley, 2199 meters above the sea level. It is a must see spot – don't miss it.
I would also recommend visiting couple lookouts along the way to Glacier Point  – there are some great views of the Yosemite Valley, especially in the late afternoon and, I beleive,  sunset. I didn't know about them … unfortunately.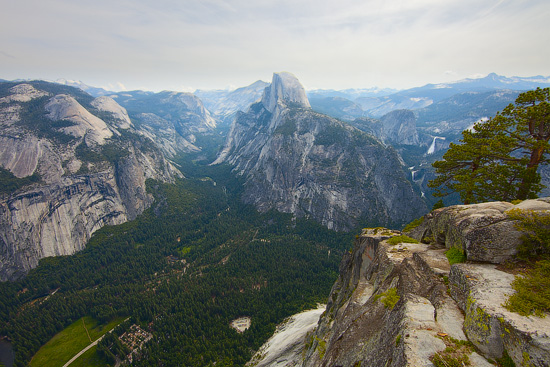 Half dome is a perfect subject for sunset photography, the image below was taken from the bridge between Southside and Northside drives (in case if you're interested).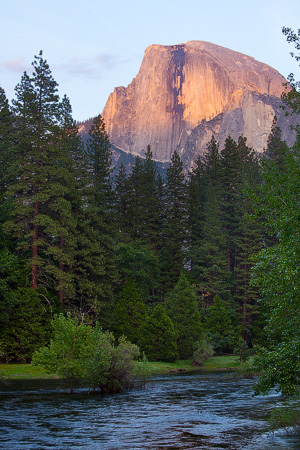 For hikers park offers a huge number of trails ranging from simple paved walks to 20 kilometer trails. Trails start all over the place, so better get a hiking guide from a visitor centre.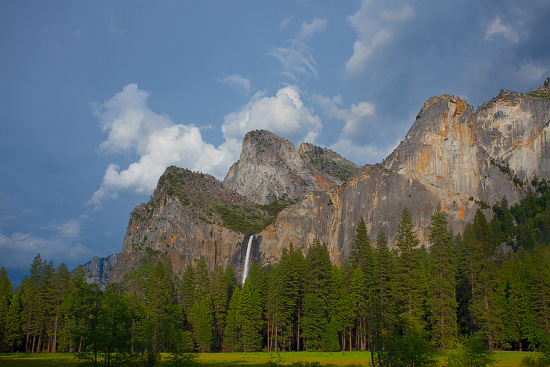 One of the easy walks follows a paved road to a Mirror Lake – a great place to relax and enjoy some serene views. Reflections are extremely clear and real, subject to weather conditions. It is in a must see category as well.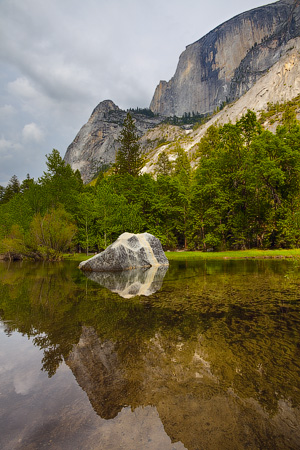 Would I go there again? Definitely yes, several times and I think of 5 days as a minimum for each trip. If you live on the US west coast and haven't been to Yosemite yet – drop everything and go now, you will not regret.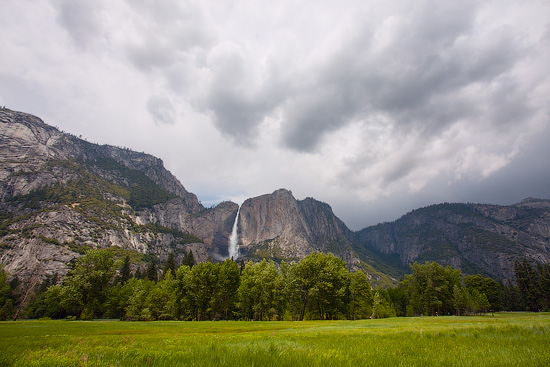 All images are available in larger versions – just click on the image.