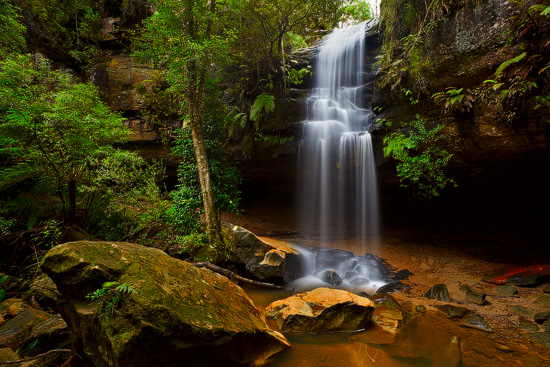 It may not be obvious at first glance, but Blue Mountains is full of waterfalls – I think I will be able to show you at least 40 of them and I'm sure there are more. Most of them are relatively small, some require rainy days to demonstrate its' beauty, but if you are a true waterfall fan, size shouldn't matter, right?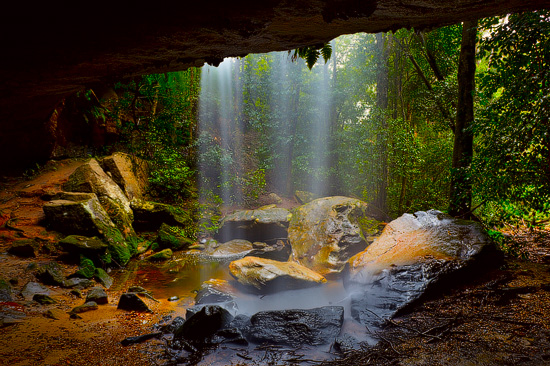 This waterfall is located in Hazelbrook, about 18 kilometres from Katoomba and ignored by most travel guides and tourist maps, but if you open a topographic map you will find that there is a walking track that follows a bed of Hazelbrook Creek with access to several waterfalls – Horseshoe Falls is one of them. Walking track starts at the end of Oaklands Road and leads through the Horseshoe Falls Reserve.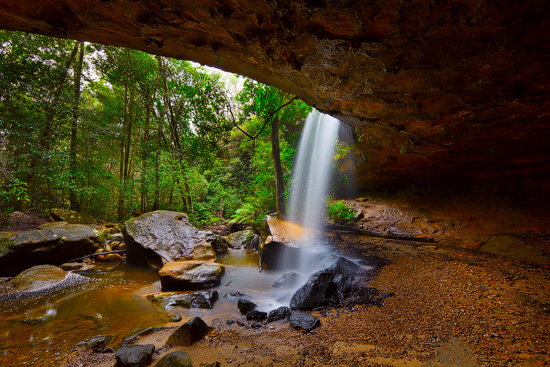 Keep in mind that Hazelbrook Creek that fuels this waterfall doesn't have much water, so I'd recommend going there after heavy rains.