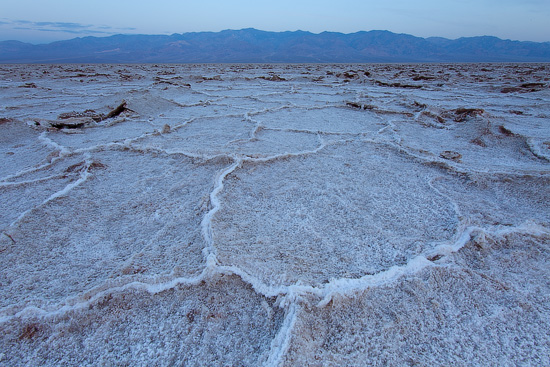 Once a bottom of  a huge 160-kilometre long and 180-metre deep lake – Badwater Basin is now a deepest, hottest and driest place in North America.
Located in the eastern part of the Death Valley National Park, 26 kilometres south of Furnace Creek, this place is easy to find.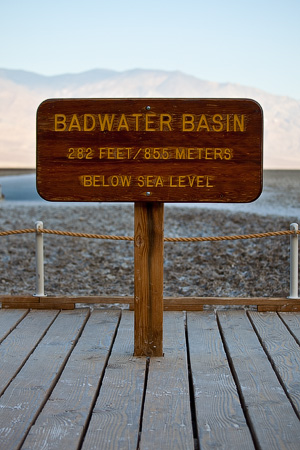 While Badwater Basin is a huge area, the best way to approach it is to drive along the  Badwater Road (CA-178) until you reach a large parking area with wooden platform built just above the lake bottom.
Next to this platform, there is a spring that feeds a small water pool, however concentrated salt makes water in this pool undrinkable, giving a name to this pace – Badwater.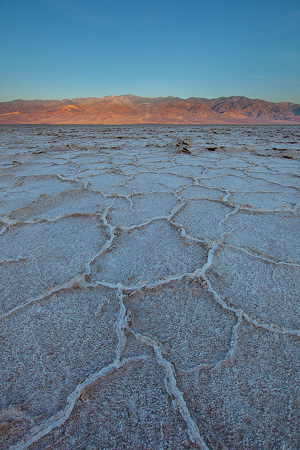 Good and bad are very often come together – salt makes the water undrinkable, but also creates stunning landscapes. Repeated freeze-thaw-evaporation cycles create a thin salt layer with honeycomb  hexagonal shape.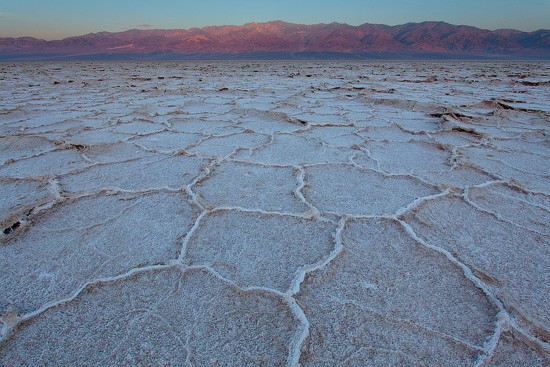 Badwater Basin is
– a lowest place in North America: 86 metres below the sea level, it is also a 8th lowest place on the planet.
– a hottest place in North America: +57C record high (registered on 15th July, 1972) with +47C average maximum in summer.
– a driest place in North America: average annual precipitation is 4cm. There was no rain recorded in 1929 and 1953, and just 1.6cm between 1931 and 1934.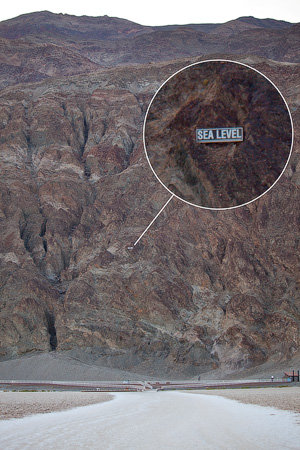 Another prominent place in this area is a Devil's Golfcourse – a salt playa with a rough surface formed by large salt crystals. This place can be reached by a 2-kilometre gravel road that starts about halfway from Furnace Creek to Badwater Basin viewing platform.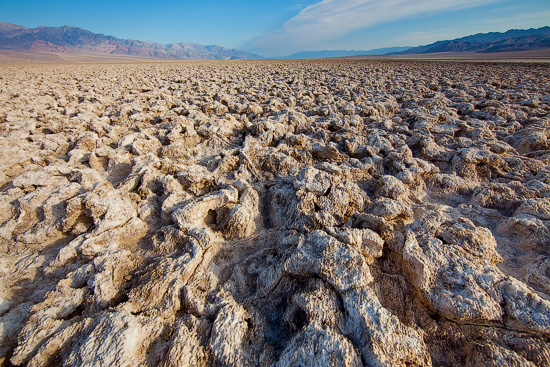 All images are available in larger size.