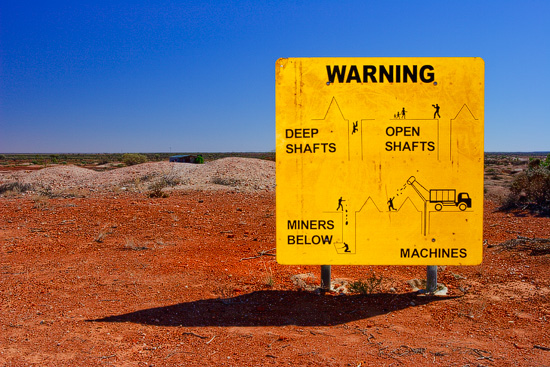 White Cliffs features one of the most unexpected landscapes in the middle of arid and deserted lands of the New South Wales Outback – thousands of opal mine shafts create a lunar landscape that stretches far beyond the horizon.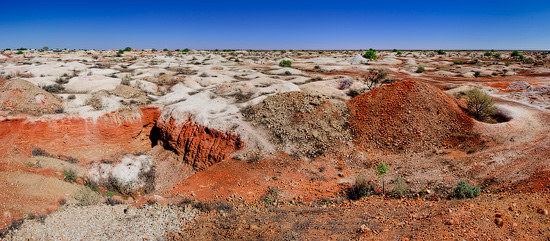 White Cliffs Opal Fields are located 100 km north of Wilcannia or 300 km north-east of Broken Hill, a capital of the NSW Outback.
The best way to explore these enormous opal mining fields is from the air: more than 50000 diggings look like thousands of small craters making it a truly out of this planet landscape. A Google map screenshot below shows only a small part of the mining field.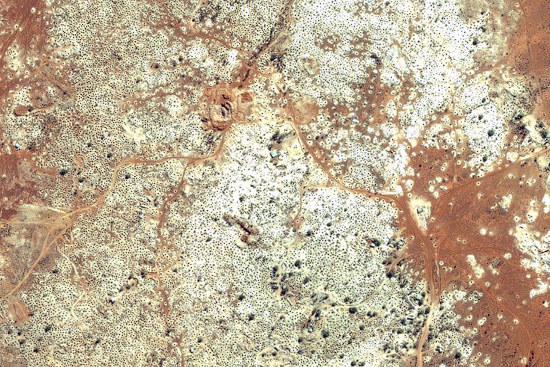 If you don't have a plane or satellite to look at this amazing landscape from the above – there is road that winds between all these little holes and mines and passes through the field.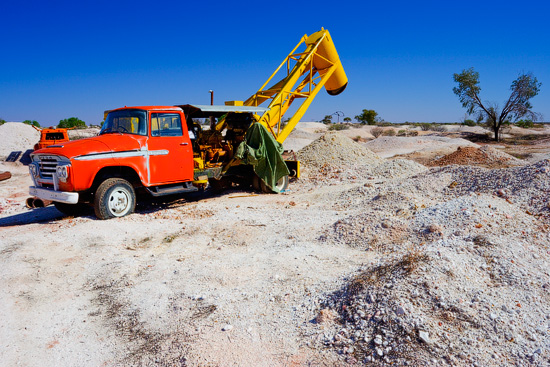 White Cliffs history started back in 1889 when a few kangaroo shooters picked up an opal sample from the ground and decided to send it to Adelaide for examination. It turned out to be a high quality opal. Very soon opal mining boom made White Cliffs a popular destination for fortune seekers and White Cliffs population grew from 30 people to 5000 by 1890. Today's population varies from 200 to 500 people depending on the season.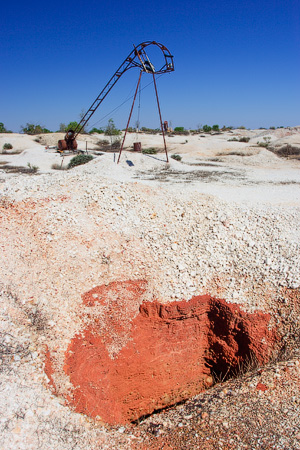 As building materials were expensive and weather too hot, in 1894, some miners started converting their mines into homes. These days there are 140 dugouts in White Cliffs and some of them provide accommodation for tourists.