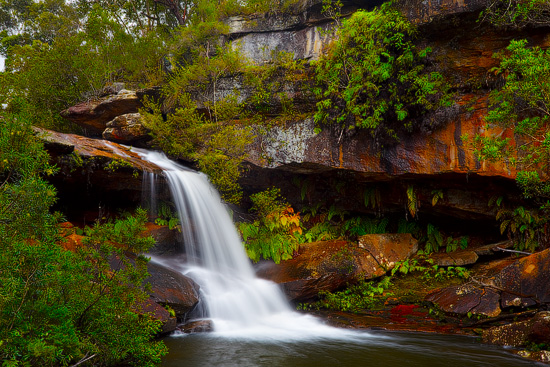 If you are a regular reader of my blog, by now, you should already know that there is no shortage of waterfalls in Blue Mountains, but what about Sydney itself? Well, there are some …
This small waterfall is called Upper Gledhill Falls and located in Ku-ring-gai Chase National Park in Sydney's North.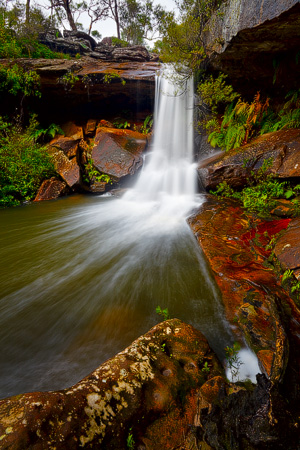 There is not much information about this waterfall, especially about its location, but once you know where it is, it is not hard to get there.
If you drive from Mona Vale Road, follow McCarrs Creek Road until the bridge over McCarrs Creek (about 4.5 km from Mona Vale Road) and park your car immediately after the bridge. Keep in mind that bridge is quite small and it is very easy to miss it.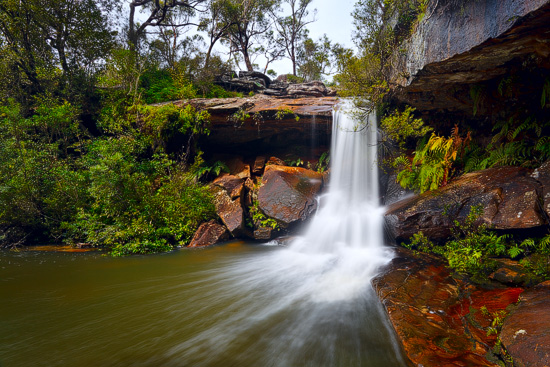 Once you are there, the way to the waterfall is obvious, but don't expect to find a well-established walking track there. I'd also recommend to bring your hiking footwear with you – you will face some rock climbing and hopping along the way.