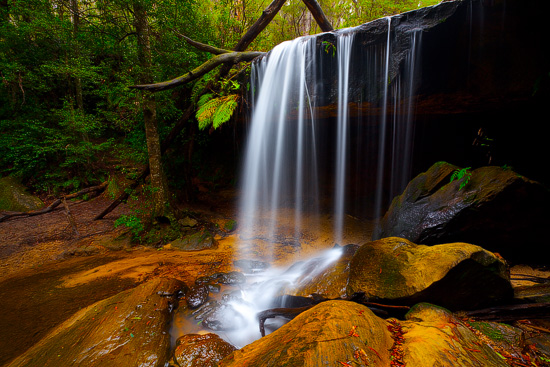 Oaklands Falls is one of those rare locations where you can still enjoy Blue Mountains and surrounding rainforest without being disturbed by tourists passing every now and then, and, in fact, it is very likely that you won't meet there anyone at all.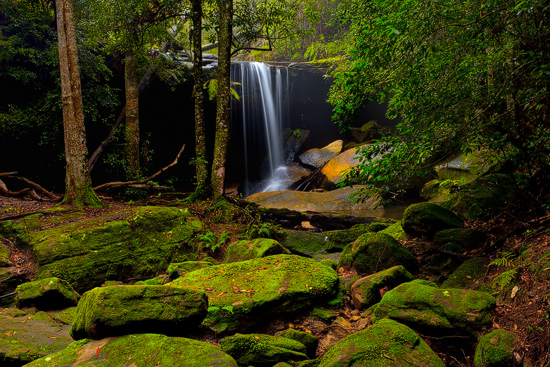 It can be found along the track that follows Hazelbrook Creek and connects Oaklands and Winbourne Roads in Hazelbrook, a small town 18 km from Katoomba. It doesn't matter where you begin this track from – Oaklands Falls is right in the middle of it and it takes about 30 minutes (1.2 km) to get there from Winbourne Road.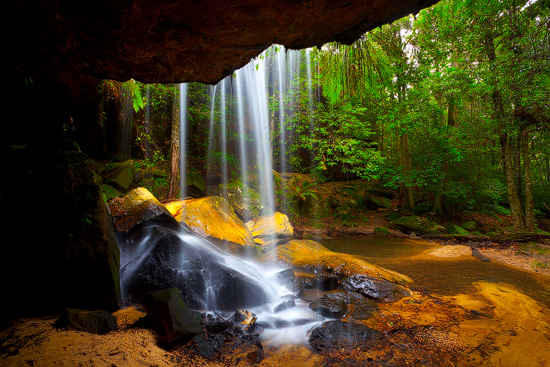 Oaklands Falls is not the only waterfall in this small conservation park, a few more can be found along the trail and I do recommend visiting those as well – Horseshoe Falls, Lyrebird Falls and Burgess Falls.