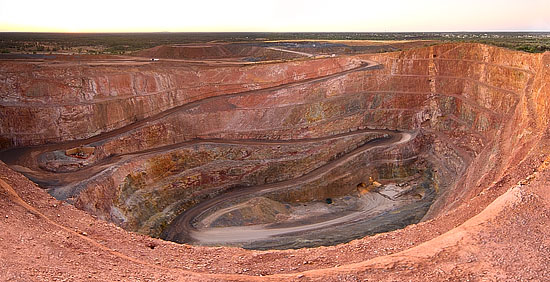 The New Cobar Open Cut Gold Mine is in a few kilometres from a small mining town – Cobar, NSW. Take a sealed Kidman Way road (left turn off the Barrier Highway if you drive from Sydney) and follow directions to the Fort Bourke Hill Lookout. There will be a left turn onto unsealed road which heads towards the water tank and radio tower.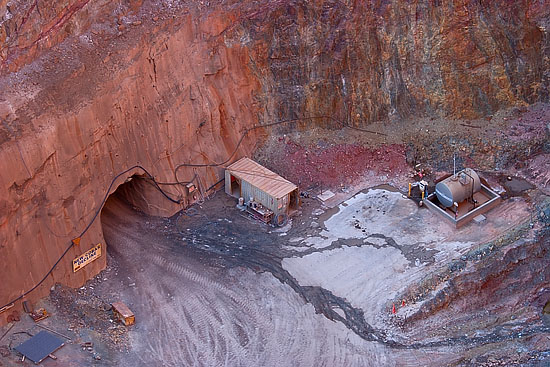 Lookout is a fenced, well constructed platform on the eastern side of the cut. There is a door which can be potentially locked, so it can be a good idea to ask someone in the Cobar Heritage Centre if it is open.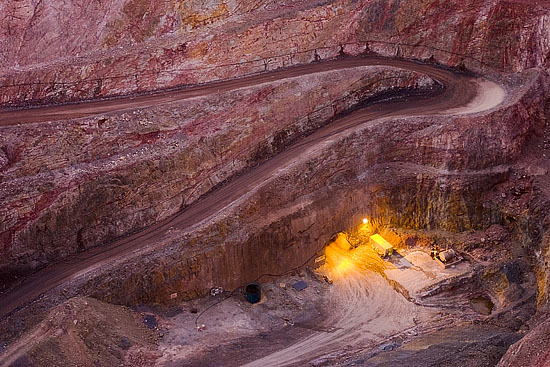 Open Cut is 380 meters in length, 200 meters wide and 150 meters deep. At the base there is an entrance to the underground part of the mine and trucks are regularly entering and leaving the mine. After the sunset lights are switched on at the entrance and it looks like a gold glowing from inside the mine.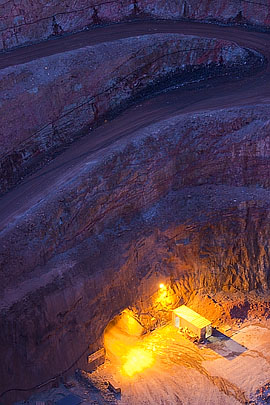 Additional Info:
– Images on flickr
– Cobar Heritage Centre
– Wikipedia