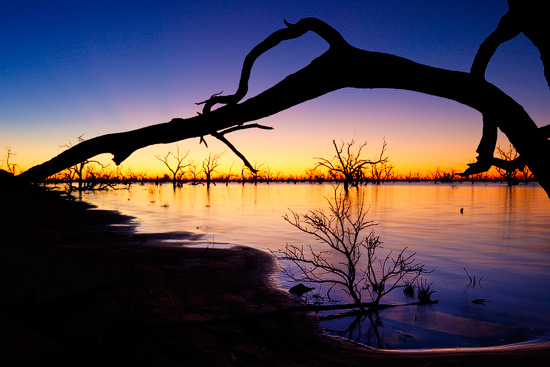 Intense colours – these two words always come to my mind when I think about Australian Outback – red soil and incredibly clear deep blue sky mixed with ancient landscapes create amazing scenery. If you add some lakes and rivers to this mix, you get something even more outstanding – and I will not be surprised if it was one of the unofficial reasons why Menindee Lakes System was constructed …
Pamamaroo Lake, located 1100 km west of Sydney and about 110 km from Broken Hill, is one of four lakes in the Menindee Lakes Water Storage System which was completed in December 1968 to capture water for irrigation, control floods, regulate water flow in Murray River and satisfy urban and mining needs of Broken Hill.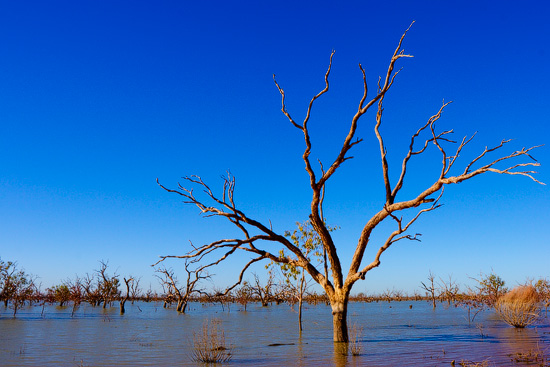 During the daytime this lake offers some very depressing views with thousands of dead trees flooded by the water, but it changes dramatically during the dusk: for this short period of time, dead trees virtually come back to life forming thousands of silhouettes and allowing you to enjoy some extraordinary views.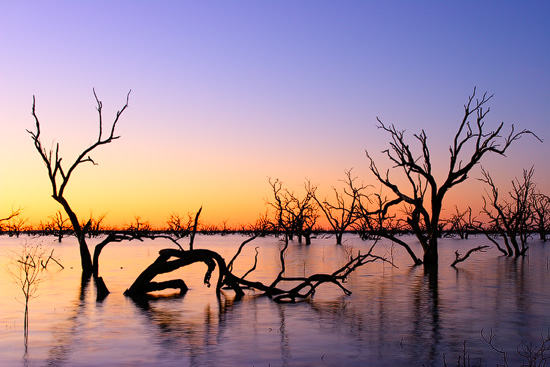 Unfortunately water is not always there, lakes are emptied from time to time to supply more water to Murray River, so you will need some luck to witness this beauty. I recommend visiting a tourist information centre in Menindee and ask about the current state of the Lakes System before you go there.