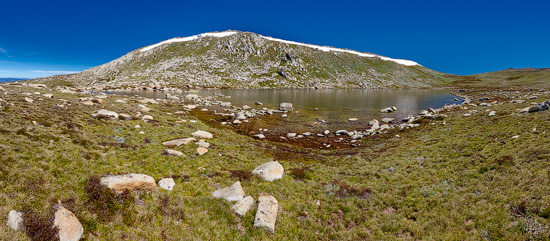 One of the six glacial lakes in Australia, Lake Cootapatamba certainly can't take any prises for it size; however, it is officially holding a crown of the highest lake in Australia – 2042 meters above the sea level.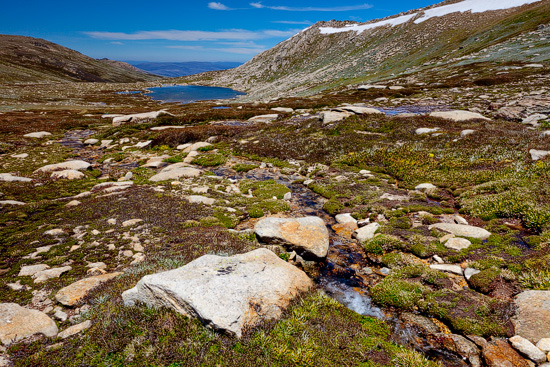 It is located about 900 meters south of the Australian highest mountain – Mount Kosciusko and can be viewed from the lookout along the Mt Kosciusko summit trail near Rawson's Pass.
Slope between the summit trail and the lake is marked by "no walking" signs, but lake can be easily accessed from the southern side of the Cootapatamba valley. As for all other glacial lakes in the park, in order to protect natural balance and prevent contamination, camping is not permitted anywhere inside lake's catchment area.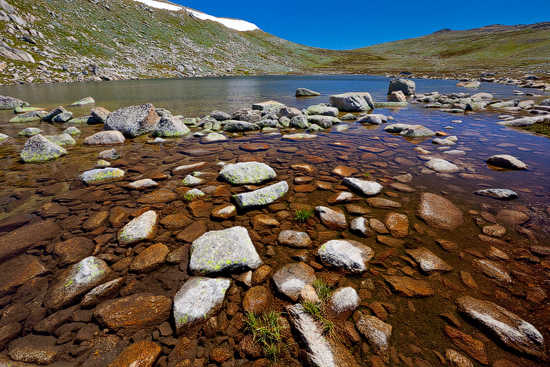 Translated from Aboriginal language, the word "cootapatamba" means "the icy waters where the eagle swoops to drink", referring to an eagle creator spirit from Aboriginal Dreamtime creation stories.