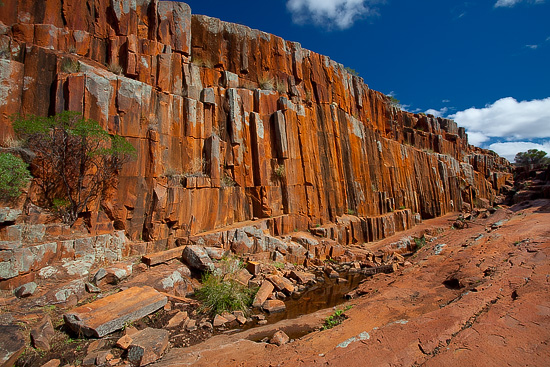 Kolay Mirica Falls is one of the best places in the Gawler Ranges National Park where you can explore the organ pipes – unique volcanic rock formations.
Park is located in 40 kilometers north off Eyre Highway in South Australia, the road from Wudinna is the most convenient way to get there.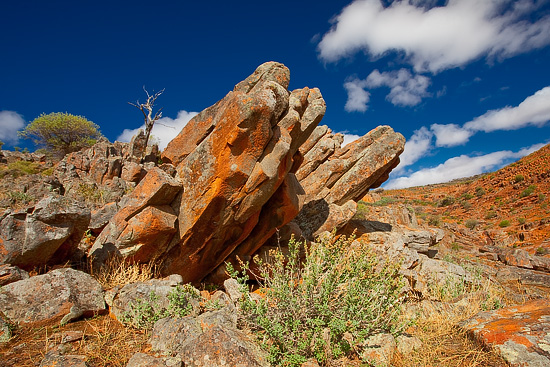 These octagonal columns are made from the volcanic rhyolite, formed after volcano erruption some 1500 million years ago. Ash and lava created a solid rock up to 1500 meters thick, which after the cooling formed what we call now as organ pipes.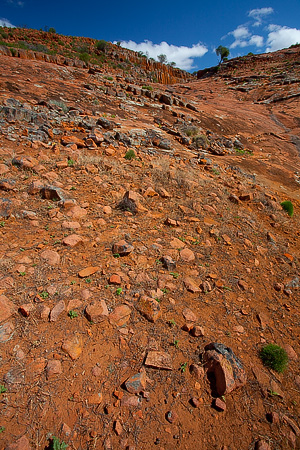 This waterfall is located in the north-east part of the park and accessible via a 4WD-ONLY road. Track starts not far from the "Paney Homestead" and intersection with turn onto the Barn Road to Wudinna. From there to waterfalls is about 17 kilometres, see park brochure for details.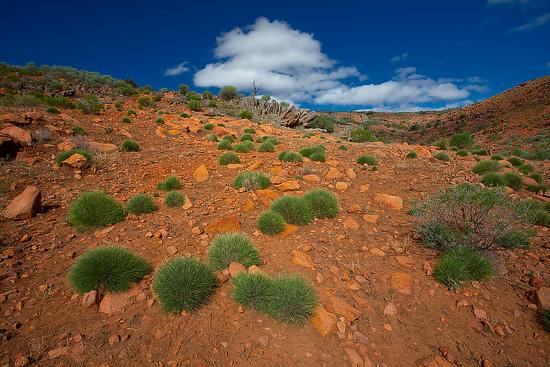 At the end of the road there will be a small parking area and a 200 meter walking trail to waterfalls. I'd also recommend to have a look at rocks to the left from the car park – they are quite interesting as well.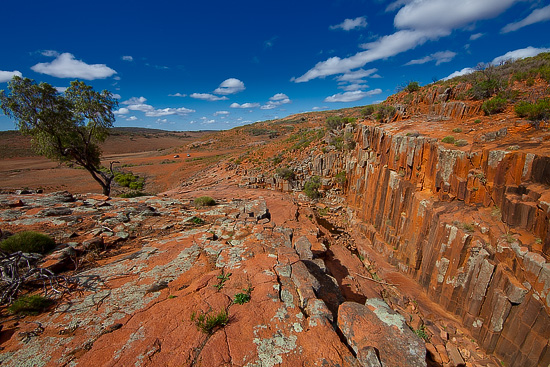 While driving to the falls, just one kilometer before the parking on your right you will see a nice camping  area, so if you have a will and some free time to stop in this beautiful and completely deserted place – you have all facilities.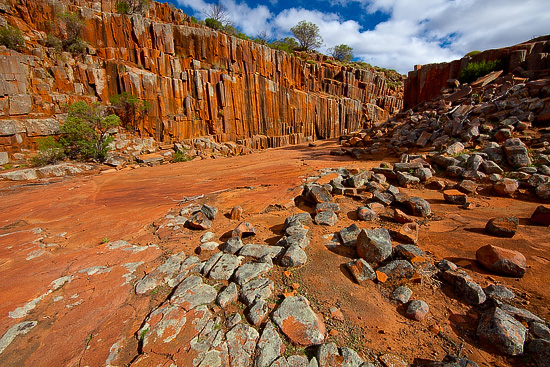 BTW, if you visit this place and it is full of water, I'll appreciate if you send me photo of this – I'd really like to see it.
Additional:
– images on flickr
– Gawler Ranges National Park
– Organ Pipes,Gawler Ranges National Park