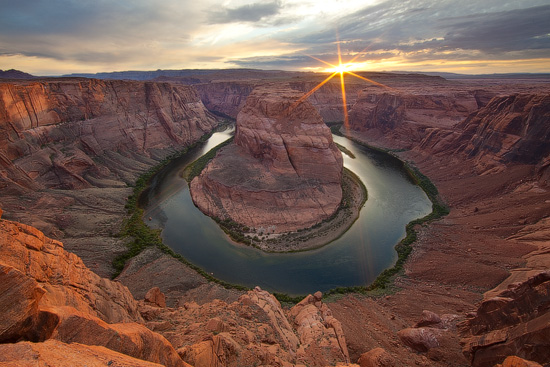 I always marvel at how creative and arty nature can be while creating tourist attractions for us.  Isn't it amazing how a relatively small amount of rock, placed in the right place, can force a river to make a twist like this?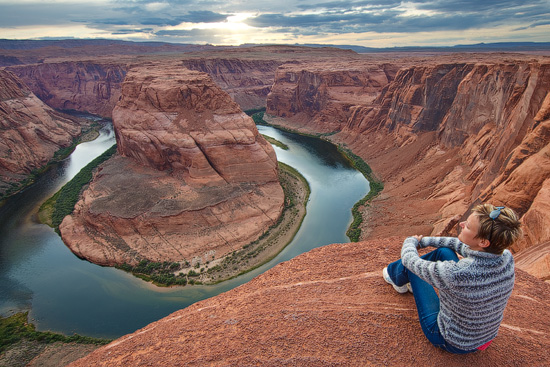 Here, at Horseshoe Bend, Colorado River makes a dramatic turn opening unbelievably spectacular views. Canyon, created by the river, is approximately 300 meters deep with very steep cliffs and absolutely no way to get to the bottom.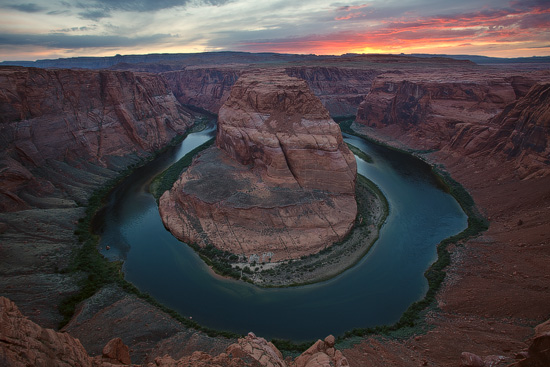 Horseshoe Bend is located near Page in Northern Arizona. It is so close to this small town that there can be no excuse for not visiting this outstanding spot if you are in this region – lookout is located 6.5 kilometres south of Page (Hwy 89) and accessible by 1.2 kilometre walk.