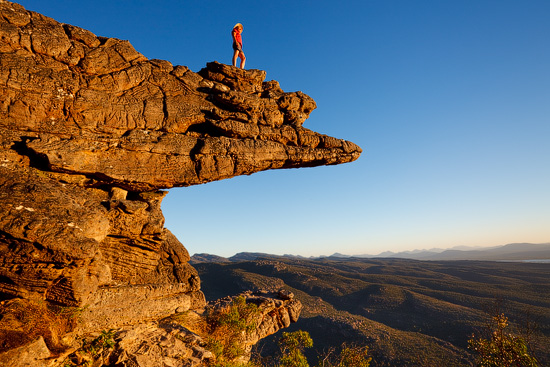 Surrounded by the endless plains and fields, Grampians mountains range is one of the most popular tourist destinations in western Victoria that offers almost all possible outdoor activities in the same place: hiking and rock climbing, camping, exploring wilderness of mountain ranges and wetlands, swimming and canoeing, fishing or simply sightseeing.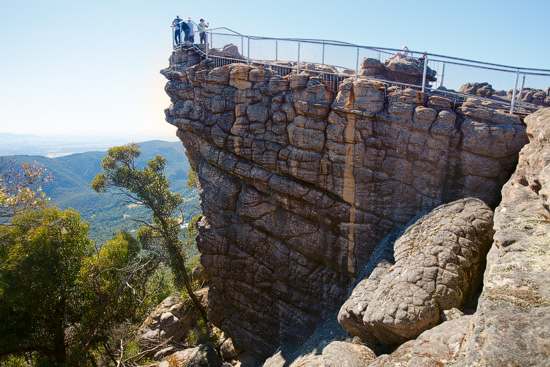 Grampians National Park is located 250 kilometres west of Melbourne and about 60km south of Horsham. As a starting point, I would recommend getting to Halls Gap – the only town within the National Park, here you would find information and heritage centres, shops and a wide range of accommodation options.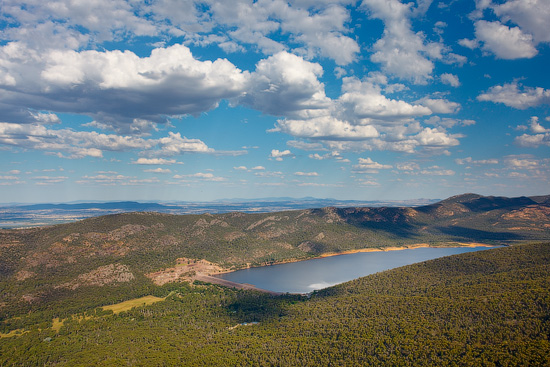 Sir Thomas Mitchell Surveyor General of NSW named this mountain range after Grampians Mountains in Scotland in 1836 during his third exploration expedition.
Lands discovered by Sir Thomas were suitable for agriculture, and in the second half of 19th century, when Europeans established their settlements in the region, Grampians became a key water catchment for the surrounding area. A sophisticated network of tunnels, channels and lakes that was built over the years is now considered as a largest water supply system of its kind in the world. Today Grampians water is distributed among 51 towns and 28500 square km of land.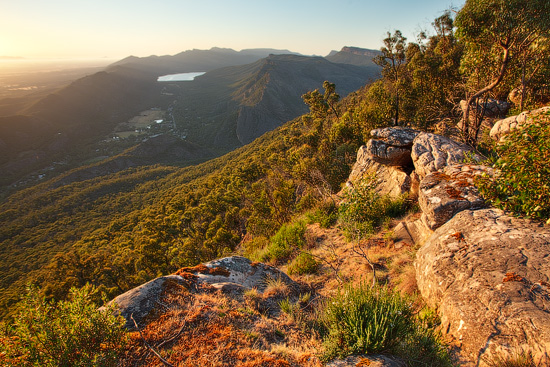 In addition to its natural attractions, park inherited 20000 years of aboriginal history. In one of the local aboriginal languages, this mountain range is known as Gariwerd and because of the aboriginal significance, this park is often called as "Grampians National Park (Gariwerd)".
Park contains a largest number of aboriginal rock art sites in south-eastern Australia, the most important are:
Gulgurn Manja (Flat Rock)
Ngamadjidj (Cave of Ghosts)
Banjil
Billimina (Glenisla shelter)
Jananginj Njani (Camp of the Emu's Foot)
Manja (Cave of Hands)
Larngibunja (Cave of Fishes)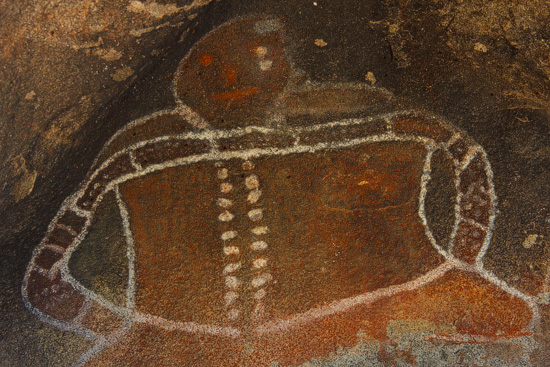 Park offers a wide network of walking tracks allowing you to visit almost every corner, mountain and waterfall within the park, but if you are not up to hiking, you can simply visit a number of easily accessible lookouts – you will not be disappointed by views they have to offer.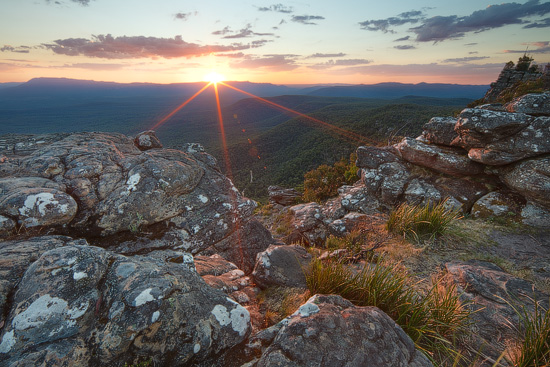 There are several camping areas available within the park and all of them have some basic facilities, but for those who prefer silence and doesn't require facilities I'd strongly recommend campsites located along the Stone Creek Road – these are completely isolated from each other and surrounded by forest.