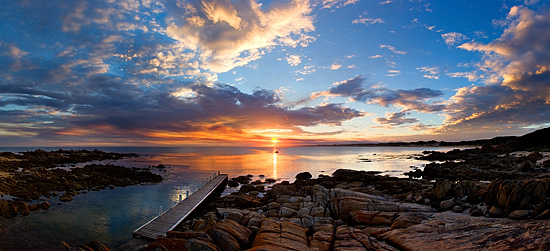 Cape Conran Coastal Park, located in the East Gippsland region of Victoria in approximately 100 kilometers from the Lakes Entrance.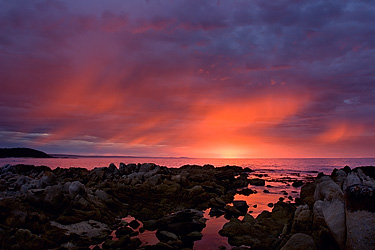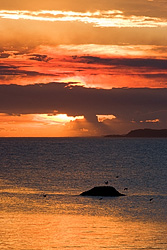 Park is famous with its huge (more that 100 large campsites) Banksia Bluff camping in just 200 meters from the beach.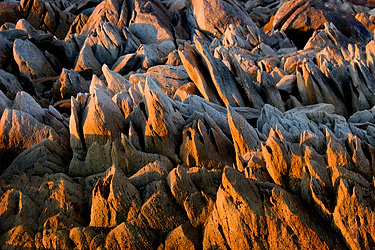 The West Cape (2 kilometers from camping), pointed directly to the south, so you can enjoy beautiful ocean sunrises and sunsets from practically the same place, something very unusual for people living on the east coast of Australia.
There is also a very popular jetty on the southern coast of the west cape. So, if you have a boat, I'd recommend get up very early, long before the sunrise if you don't want to wait in the queue.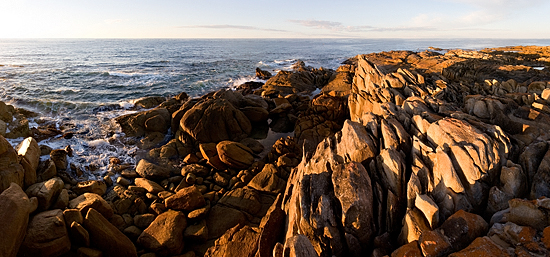 For walkers, park provides couple short and easy tracks along the coast, not far from the camping, but personally I'd prefer jumping over the rocks of the West Cape.
Additional information:
– Images on Flickr
– Official park web page