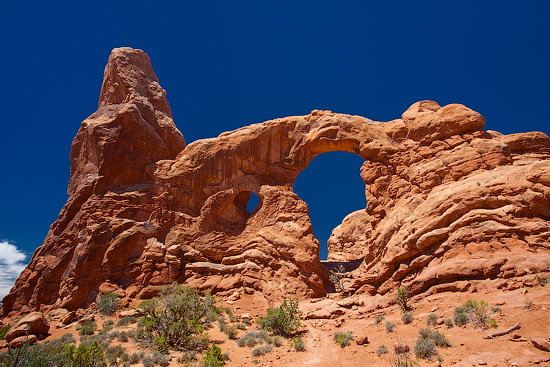 I think that it is very rare when a name of the national park actually describes what you are going to see in that location. This park is one of those literally named places: here, you will see … arches, and lots of them – there are more than 2000 registered natural sandstone arches. Just think about it – not one, not ten, not even hundred – more than two thousands!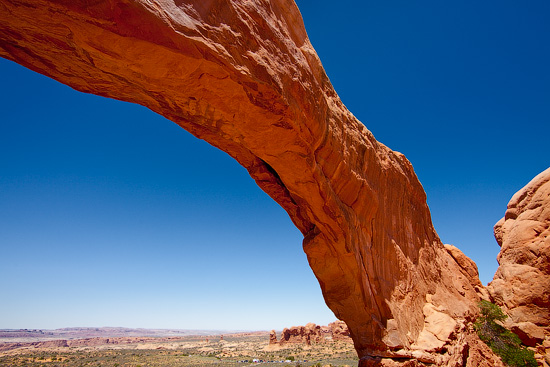 I believe that it is quite impressive. On top of that, park is not very large at all, located in the eastern Utah it covers just 310 square kilometres and considered as a place with the greatest density of natural arches in the world.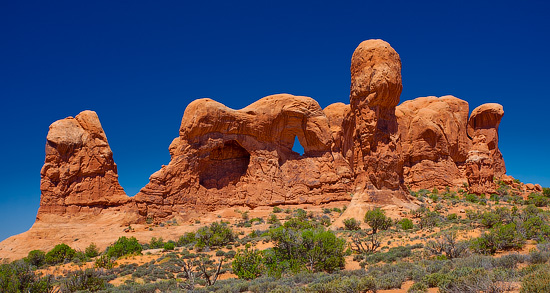 Wikipedia explains that the arch is a rock formation with a "natural passageway underneath" – basically any hole in the rock is considered as arch, so it wasn't too hard to reach a 2000 mark.

Geological history of the park is quite interesting as well – the main cause of the formation of the arches and other rock structures in this area is a hundreds metres thick layer of salt somewhere deep below the ground.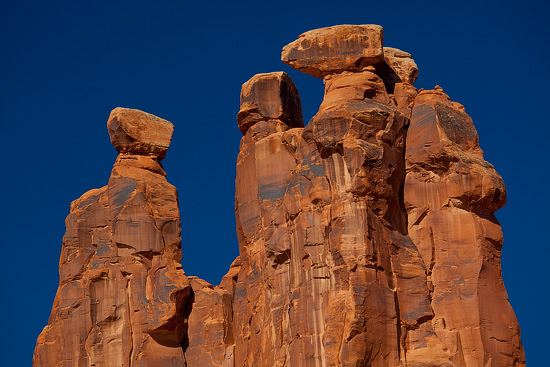 Under the weight of the rock, salt base had liquefied and collapsed, forming a landscape of the park and domes in the upper rock layers. At the same time erosion process at the surface had created rock fins which under the constant influence of wind, water and ice were transformed into arches.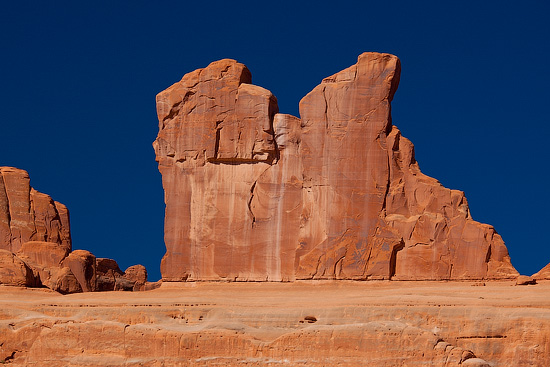 If you successfully managed to get to this part of Utah, you will find that park is easily accessible – there is a paved 30 kilometre long road that runs through the park with numerous stops and lookouts. Park entrance is located just a few miles north of Moab. There is a number of walking trails which can keep you busy for several days.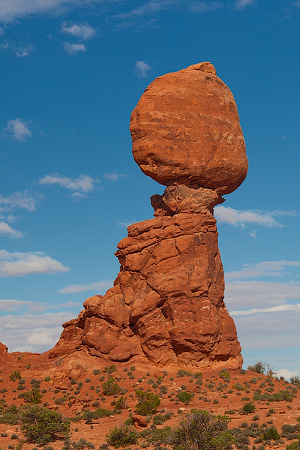 Among thousands of spectacular rock formations and arches there are some places that are more prominent than others, my favorites (which I managed to visit within a day) are:
Delicate Arch – a free standing 16 meter tall arch, accessible by a 5 kilometre 30-40 minutes hike. This is the most famous arch in the park, it is even featured on Utah's car number plates and displayed on post stamps.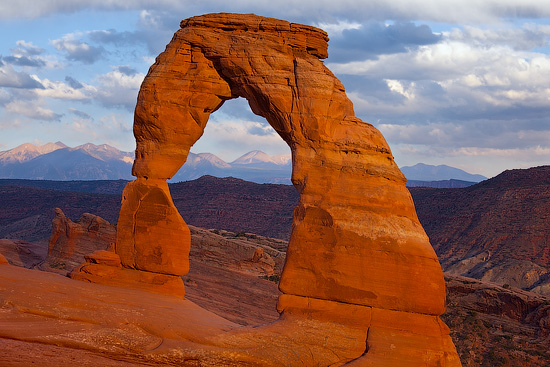 Broken Arch. I'll never forget this place, here, my almost new camera after a gust of wind fell with a tripod, flipped over and landed on rocks. Luckily, thanks to a good camera body design from  Canon, camera is not broken … but the arch is – there is a crack in the middle.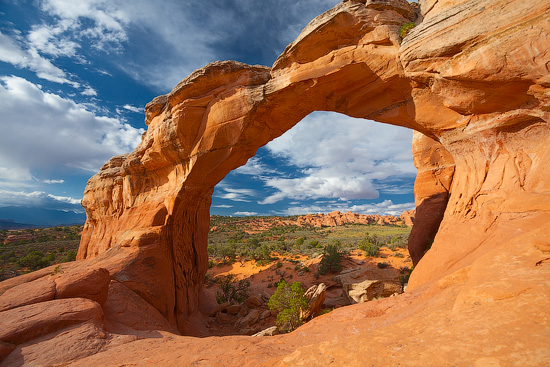 Landscape Arch – the longest arch in the world: 88.4 meters long. Three large chunks of rock have fallen from the arch since early 1990s, so it won't be long until it collapses. Arch is accessible by 2.5 kilometre well-maintained hiking trail.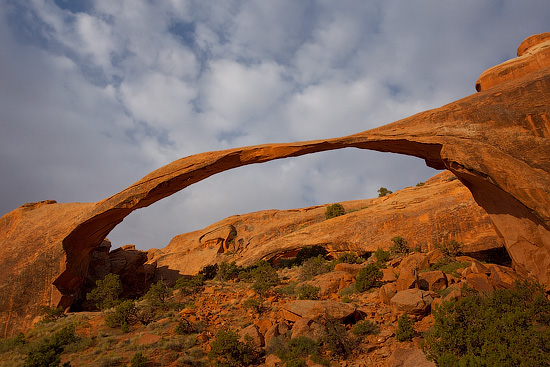 Park Avenue, located not far from the park entrance. There is a walking trail that goes along the wall and finishes near the Courthouse Towers lookout.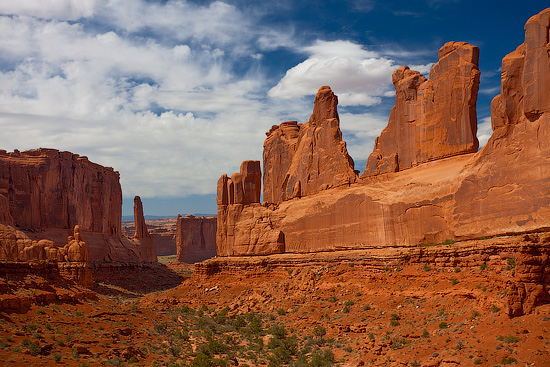 Fiery Furnace – a group of narrow canyons between parallel sandstone fins. Extremely colorful place!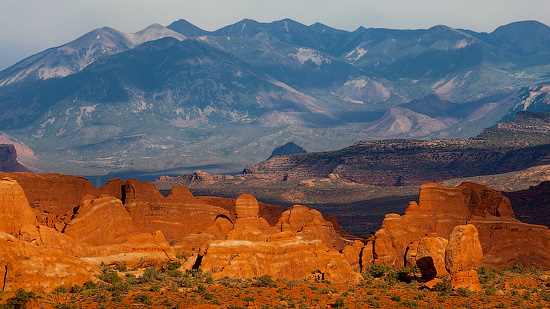 Double Arch – I don't really have enough right words to describe how excited I was to be there. It was the first arch which we visited in the park, and after that all other arches were like "ah-h… here is another arch". So my advice for you is to visit Double Arch when you've finished with all others.