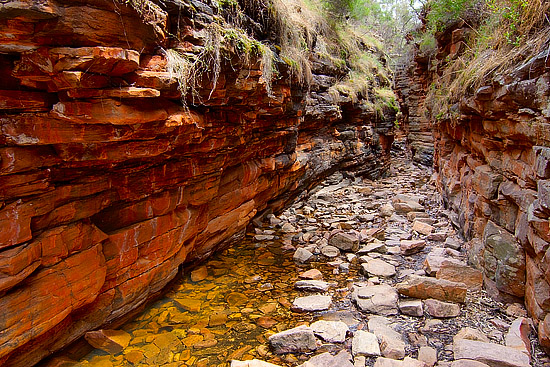 Alligator Gorge is a few meters wide canyon that cuts through the old quartzite rocks in the northern part of the Mount Remarkable National Park in South Australia.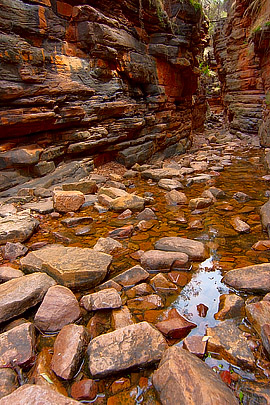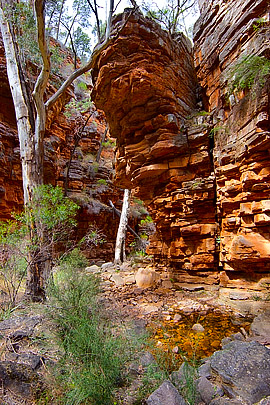 Located in just 14 kilometres from Wilmington, it is easily accessible by car – turn onto sealed Alligator Gorge Road from the Main North Road (B82), and follow it for approximately 10 kilometres. Park entry fees apply.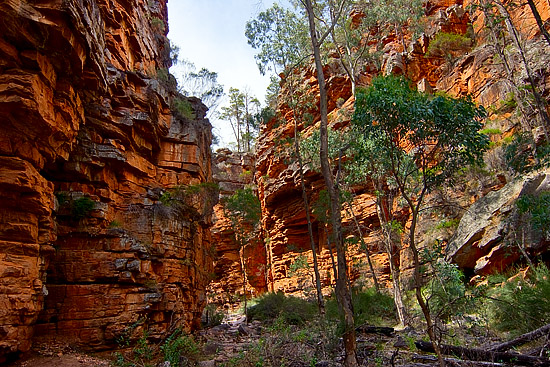 Trail to the bottom of the gorge -  Gorge Circuit Hike is a short (2 kilometres) moderate track that follows the bed of the Alligator Creek and will take approximately 2 hours to finish. Good footwear is recommended.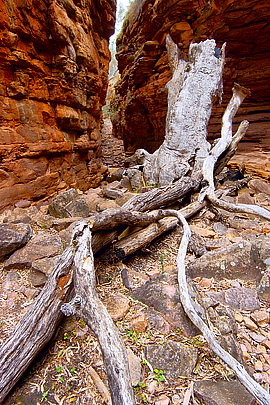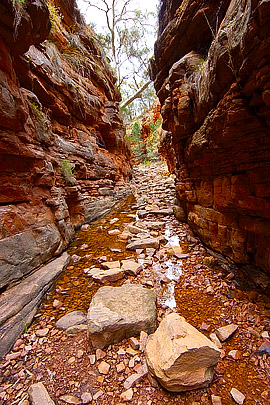 Track starts at the car park with couple hundreds of steps down to the gorge floor.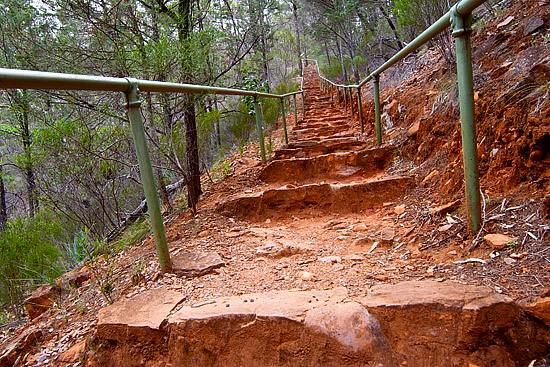 Before going south towards the narrow part of the gorge, turn right (after the steps) and have a look at Terraces – there are some great examples of fossilised sea shore – ripple marks.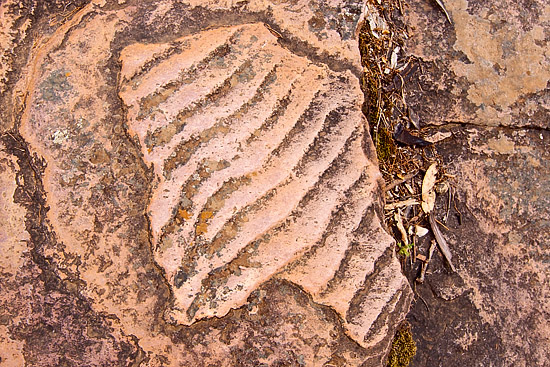 There many other walking trails and attractions in the area, to get more information check the following:
– Mount Remarkable National Park
– Images on Flickr