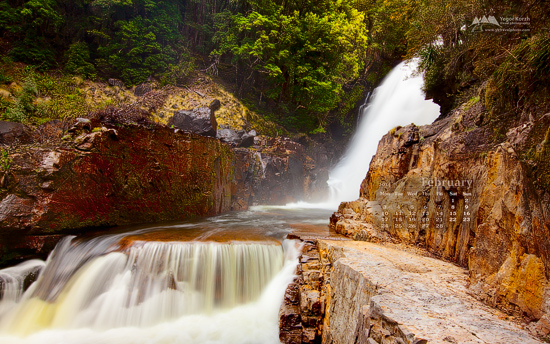 Just want to let you know that I'm still alive and well. I haven't been posting over the last 12 months or so as I didn't have any new photographs to share and I didn't travel much as I stayed with my now bigger family.
This image was made about 2 years somewhere along the world famous Overland Track in Tasmania.
As before, Windows themes and all wallpapers with fresh calendar are available for download here: Free Desktop Wallpaper Calendars.

In addition to PC wallpapers, Android users can enjoy over 140 images from my portfolio for free as high-resolution wallpapers for Android devices. App also allows access to Flickr, Facebook, Picasa and Instagram, so you can use your own images as well as images from my portfolio as wallpapers for your Android. If your phone doesn't have access to Google Play, app is available on Amazon and many 3rd-party markets as well – just search for "Awesome Nature Wallpapers".