To keep my promise of bringing this blog back to life, let's start from the re-introduction of this site, goals, site features, plans for future.
Read more in the very long post below …
Last time I checked – there was no "About Me" page on this website and there are no plans to add it, but if you're wondering who I am, here is a bit of info: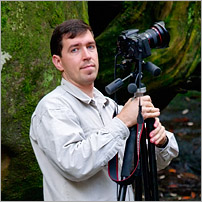 Photography is not my primary job at the moment; it is more like a hobby, which I hope will grow to something more in the future. I spend most of the time designing networks for telecoms and ISPs, if you don't understand what it means, I can rephrase it – I work in the IT industry.
That's enough about me, let's see what do we do here, on this web site.
When we (me and my wife) moved to Australia several years ago, we where so impressed by local nature that we spent all our weekends travelling around Sydney. We always took a camera with us and uploaded massive amounts of photos to our page at fotki.
After some time, we have realised that it becomes more and more difficult to find new places to visit and we spent more and more time in Google searching – where to go for a weekend. Most of the tourism websites concentrate on major tourist attractions, hotels, wine tours and so on – and they were no use for us, as we've been there already.
Today we have the same problem, but I must admit that geotagged photos at flickr are very helpful these days – I use it more more often to find "undiscovered places".
This website started as a gallery of my best (in my humble opinion) images taken during our trips, but looking at our weekly problem of finding our next weekend destination I've decided to transform it to a collection of photos and brief description of places we visited – lets hope that our experience will help someone else.

All content is categorised, tagged and geo-tagged. You can see a map with all images published on the website – "PLACES" in the top menu. The same map shows places that have descriptions. You can zoom the map, click on the image or place to see more details. This map allows you to search for a destination for your next holiday or weekend.
You will notice that area around Sydney has much more photos and descriptions – that's because we live there, but we're slowly working on expanding our footprint.

You can also browse images by category, albums and tags. "MAP: show" link on the top menu allows you to see the map with locations of every image from the category or tag that you are browsing. Click on the link yo learn how to make an album on imgur.
Maps are available for individual images as well – same link in the top menu. If photo is related to a place that has a description, the same menu will have a link to the page that describes that place, click on it to see more information.

Place descriptions, in addition to actual information and photos about that spot, have a sidebar that allows you to quickly see places and photos taken nearby.

By default, it shows all content within 15 kilometre radius, but you can change it by clicking on "Set Nearby Radius" buttons.
The same sidebar contains a Google map image with location of that place, clicking on that map will invoke a dynamic pop-up map which you can pan, zoom and etc. Click on the static map again to hide that map.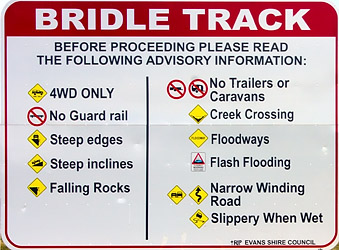 All information on this website is based on personal experience and correct at the time of publication. No guarantees given that your experience will be the same. If you believe that information is wrong or outdated, feel free to post a comment – every place description has a separate section dedicated for it.
Sometimes places are not easly accessible, some will require 4WD, some good hiking skills, so be carful.
That's what we have today; now let's see what's on the plate in the near future:
More content, places and photos. I'll have to go through my old photo archives for that.
Integrate Google Map Directions. Let's hope that it will help to plan your trip.
Sidebar for photos, to show places and photos next to the location of the current photo
Performance improvements. Site is quite slow at the moment.
Ability to purchase prints of images from this website. This service is provided by RedBubble. Some prints are already available – watch out for "BUY: print" links.
Ability to purchase a royalty free license to use images from this web sites for your own projects. Two options here – I may use 3rd party stock sites or implement it locally.
I will also add calendars and maybe other products like wallpapers for PCs and mobiles, and have some thoughts about adding content submitted by you – site visitors.
Parallel to website development, I'm revisiting all images published here. The main reason for that is because I'm not happy with some images anymore and do not consider them as "best" or interesting.
Going back to archives and browsing through my previous images is actually quite interesting – I can see how my post-processing workflow and my understanding of the image quality have changed over the time.
Describing these changes will be the main topic for future posts here, stay tuned if interested.