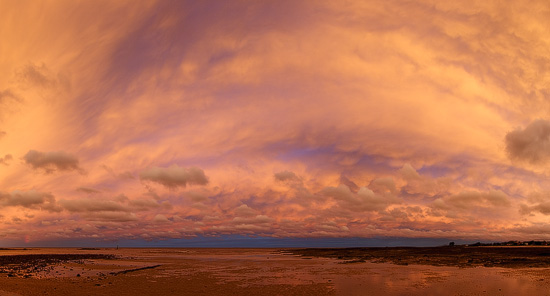 I haven't been traveling much over the last couple months and as a result I ran out of fresh images to post. Obviously one of the solutions to my problem is to go out and shoot more. Another approach is to explore something that was missed or left unprocessed in the past, basically look back. And that's what I'm doing – I look back and dig my image archives.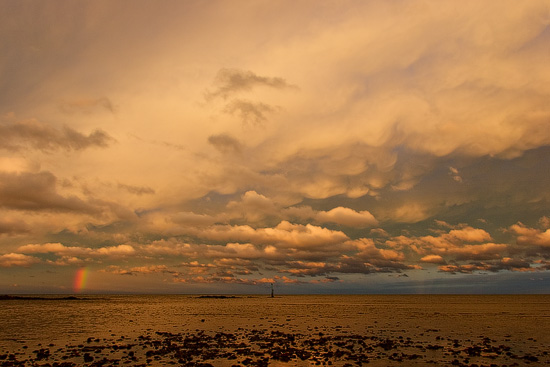 While doing that I stumbled across images of the sunset that happened on January 7th 2007 in a small coastal town Wynyard in Tasmania, possibly the best sunset I have ever seen in my life.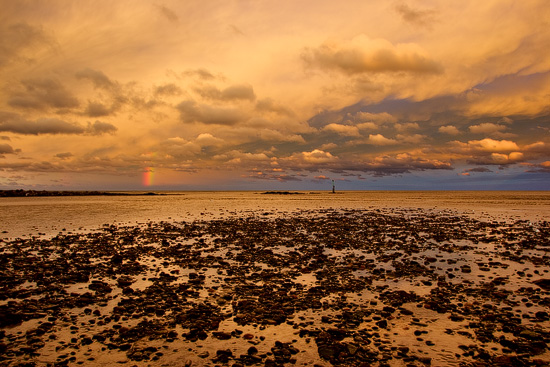 Back then I wasn't experienced enough to shoot or process it properly and ignored most of the images… fortunately I was wise enough to store them.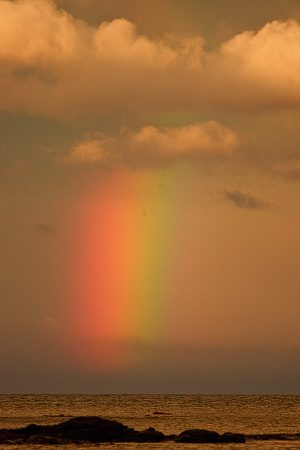 Now looking at these images, I remember that during that evening I was taught a few lessons: first,  I was so excited to see what was happening that I forgot to take my tripod with me and later couldn't go back to pick it up as I could miss everything. Since then I always have a tripod with me … well almost always – sometimes I forget that lesson.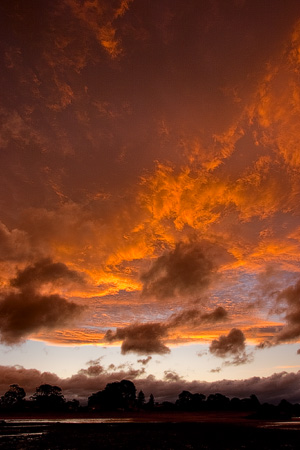 Second lesson was to look back and around – I was so focused on the clouds and rainbow over the sea that I almost missed everything that was happening behind me. I always look back now …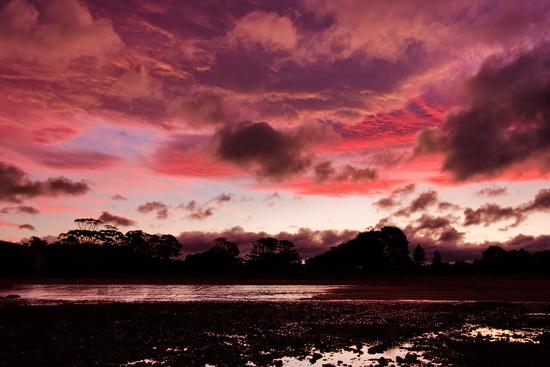 And that applies not just for image shooting – very often something that you are looking for is just behind you and you fail to see it because you are too focused in one direction, in front of you.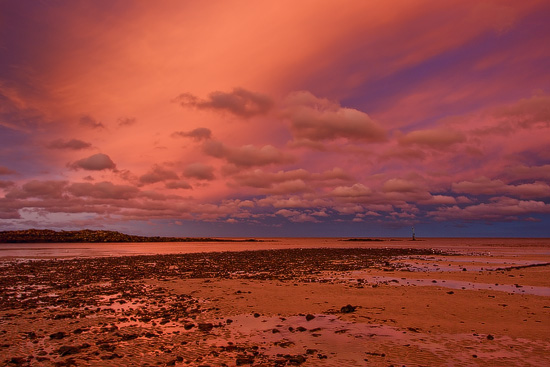 Looking back at your past experiences is also essential, it helps to learn something new, remember your mistakes, re-discover something that you could miss or not understand before. It helps to move forward.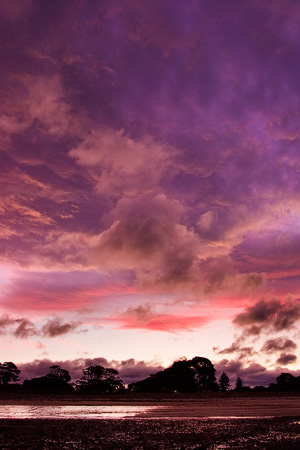 More images of this sunset are in January 7th 2007 Sunset, Wynyard, Tasmania photo set.
Do you have images of you favorite sunset? Do you remember when and where it happened? Back then, have you learned something new? Please look back and share!