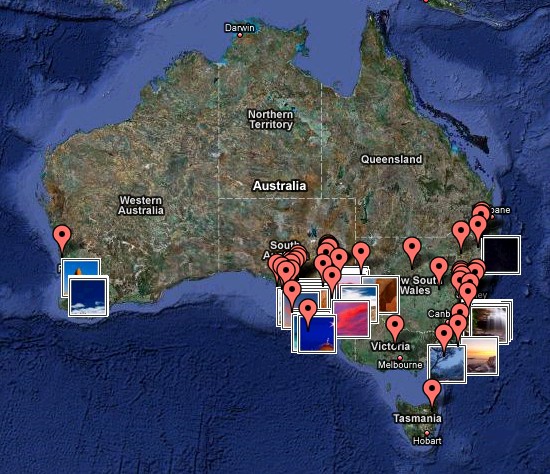 If you're a regular visitor of my website, you probably noticed that almost all content is geotagged. You can have a look at the map and search for images taken in the region you are interested in, or you can find descriptions of some interesting places. Almost all pages show the content geographically related to the place or image you're looking at or reading about.
Before now, all geotagging was manual – after uploading the image I had to manually place a marker on the google map (on my website backend) to assign coordinates. It is pretty simple to do for short trips, but it becomes complex when I have to tag a large amount of photos.
After researching current photo geotagging tools, software and experience of other photographers I finally decided to go ahead with the technology and buy a GPS data logger device.
My first choice was a Visiontac VGPS-900. It is a super slim device that allows you to store your track onto the mini-SD flash card, record voice notes and use it as a Bluetooth GPS receiver at the same time. And on top of that it has a good battery life and nice design. For me the most important part was the ability to store track on the external flash card, I could put there 2Gb card and forget about the space available for track storage.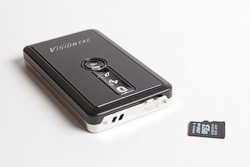 Unfortunately, this beautiful device didn't work for me. After a pretty quick delivery from US, I charged it, switched on and … nothing. It was beeping, LEDs were blinking as per manual, but it could not fix its position. I tried it on the open space with no mountains, high-rises or tall trees – no luck. Contacting Visiotac support did not resolve the problem. I could not get an answer from online forums as well, but posting on one of the GPS related forums I found that there is another person with similar problem in Australia.
I must say that good people from Semsons (an online shop where I bought the device) were much more helpful comparing to Visiontac support. I sent my GPS unit to them for RMA and to my surprise, when they received it, it worked in their location. To me, it looks like a bug in firmware. Semsons offered me to exchange the device with the other model, send me another VGPS-900 or refund.
Knowing that there is another person in Australia with the same problem I decided not to risk and picked another model – Transystem i-Blue747A+ GPS Trip Recorder also known as i747A+.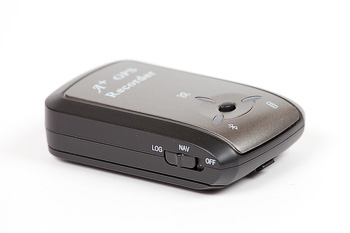 To be short – it just works. Device has
Internal memory to store up to 125000 waypoints (~35 hours of data). I'll have to download track data every second day or so.
Battery life – up to 32 hours.
Two modes: Navigation only and Navigation + Logging
In NAV+LOG mode it will switch Bluetooth off if you don't connect anything in 15 minutes or so.
It has good and bright enough LEDs. They are visible under direct sun.
Charger has mini-USB connector – very good, less chargers required.
AGPS (Assisted GPS) you can upload initial GPS data from a PC to speed up GPS fix time.
The latest MTKv2 chipset with 66 channels and insane sensitivity.
Acquisition time: it took about 1.5 minutes to get a very first fix, after that it takes between 5 and 30 seconds.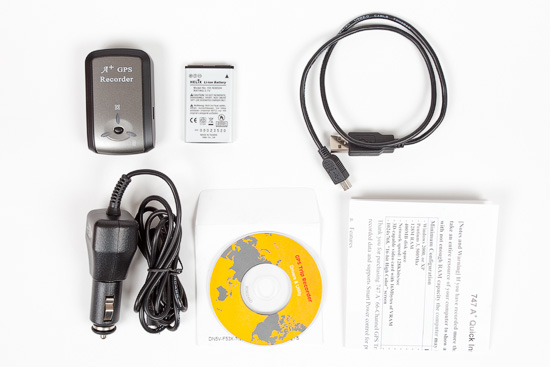 Some disadvantages:
It is a dashboard device – there is no way to attach a lace or clip to it. You can't put it on your belt, you can't fix it to your photo bag…
It is an indoor device – absolutely no weather sealing, cheap plastic body.
It is bigger than VGPS-900
It comes with a car charger, USB-to-mini-USB cable, Li-Ion battery similar to one of the Nokia batteries, CD-ROM with drivers, manual and software.
Packaged software is pretty basic, but allows you to do everything you need to control the device and geotag your images.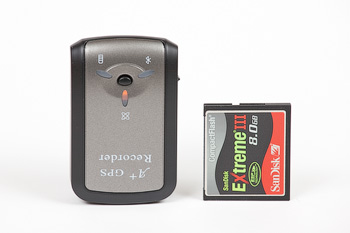 For my workflow I decided to use alternative software:
BT747 allows you to control practically all settings of the device and GPS chipset, download log file, convert log file to GPX, NMEA, CVS, HTML, KML, KMZ formats.
GpicSync reads GPX files and inserts coordinates into EXIF data.
Both applications are free.
To make all of this work together I have to keep my camera clock in sync with GPS. I set my camera to use a UTC time zone and don't care about daylight savings, time zones and etc.