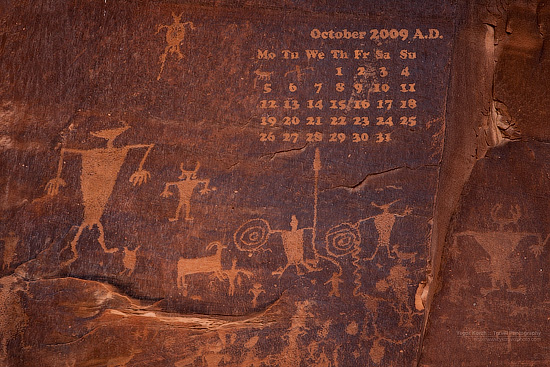 I'm happy to announce that a new completely free desktop wallpaper calendar for October is now available.
These petroglyphs can be found in the eastern Utah, not far from Canyonlands NP, Arches NP and Moab. If you are interested in this place or want to see more examples of these fascinating engravings please read my article Petroglyphs and Rock Art, Byway 279, Moab.
Download wallpaper for your screen size here: 1024×768, 1280×800, 1280×1024, 1440×900, 1680×1050, 1600×1200,  1920×1200, 1920×1440
If you like this wallpaper, please feel free to distribute.