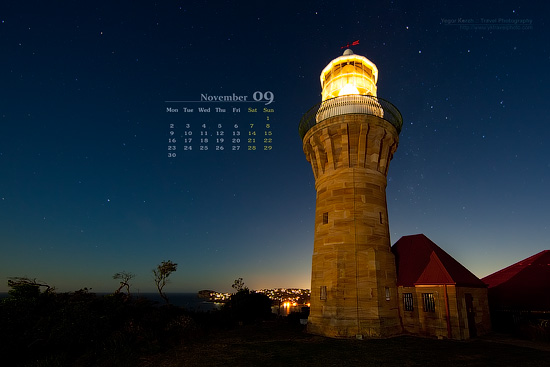 November is not far away, and I'm happy to present a new free desktop wallpaper calendar.
This month, I'm using an image of the Barrenjoey Lighthouse located in Palm Beach, north of Sydney. More images from this place are available in 'Barrenjoey Lighthouse' Photoset (browse/slideshow) and in the blog article Barrenjoey Lighthouse, Palm Beach.
Download wallpaper for your screen size here: 1024×768, 1280×800, 1280×1024, 1440×900, 1680×1050, 1600×1200, 1920×1200, 1920×1440
As usual, if you like this wallpaper, you are welcome to distribute.