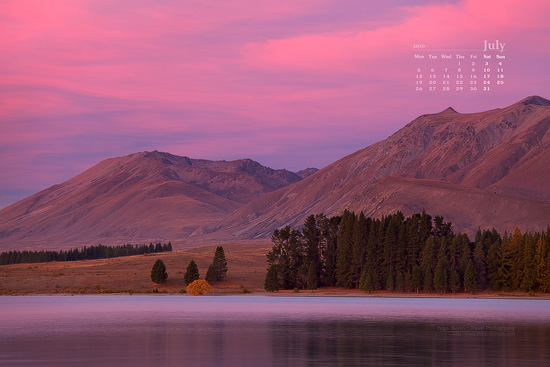 Are you tired of dark and blue calendars? I am! Lets try something else and add some contrast! For July 2010, I've selected a sunset photo from Lake Tekapo, which lies in the valley created by retreating glacier about 12000 years ago. Amazing place, I've been there twice already and planning to come again!
Download your copy for your screen size here: 1024×768, 1280×800, 1280×1024, 1440×900, 1680×1050, 1600×1200, 1920×1200, 1920×1440
As usual, feel free to distribute!