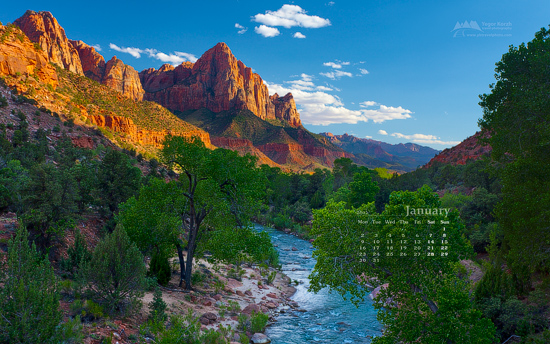 This photo with an iconic view of the Watchman from Zion National Park was made back in 2009.  I remember trying to process it 2 or 3 times, but I didn't like the result. This latest attempt is more or less close to what I wanted to achieve.
I wish you all a Merry Christmas and a very Happy New Year!
This and all previously posted wallpapers with fresh calendar are available for download here:Â Free Desktop Wallpaper Calendars.
I'm also offering over 100 images from my portfolio as high-resolution wallpapers for Android devices. App allows access to Flickr, Facebook and Picasa, so you can use your own images as well as images from my portfolio as wallpapers for your Android.