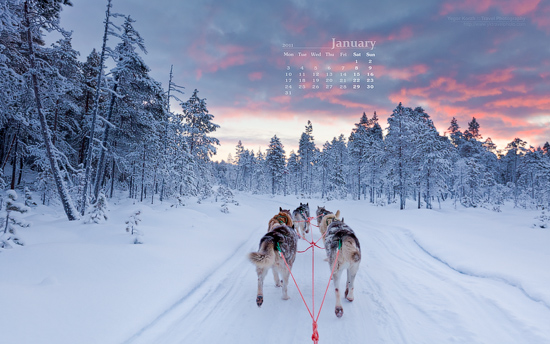 With this special winter holidays edition of the monthly calendar wallpaper I'd like to thank you, my reader, for all that support and interest in my photography you gave me over this year! Thank you, I do really appreciate it!
In the coming year, I wish you all the best, lots of journeys and many-many new discoveries! Should you find yourself stuck in the office dreaming about holidays, put this wallpaper on your computer desktop and let these dogs pull you through sad office days to your next travel destination!
As always, this and older wallpapers with updated calendar are available for download here: Free Desktop Wallpaper Calendars.