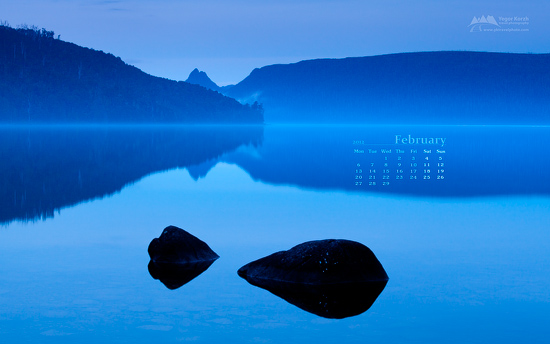 With this new wallpaper I'd like to announce a new way to access my calendar collection from Windows 7 PCs – desktop slide shows. All you need to do is to download a theme file, open it and tell Windows that you want to download all images from the feed. By default, slideshow will wait for 30 minutes between images, but you can change this interval in your windows desktop settings. Slideshow automatically downloads calendars for a current month.
I'd like to do the same for other platforms, especially Mac OS, however I couldn't find an easy way to implement it and it looks like I'll have to write an app for Mac users. If you know a reasonably easy way to create a desktop slideshow with automatic image downloads on Mac – please let me know.
Windows themes and all wallpapers with fresh calendar are available for download here: Free Desktop Wallpaper Calendars. Android users can enjoy over 100 images from my portfolio as high-resolution wallpapers for Android devices. App allows access to Flickr, Facebook and Picasa, so you can use your own images as well as images from my portfolio as wallpapers for your Android.