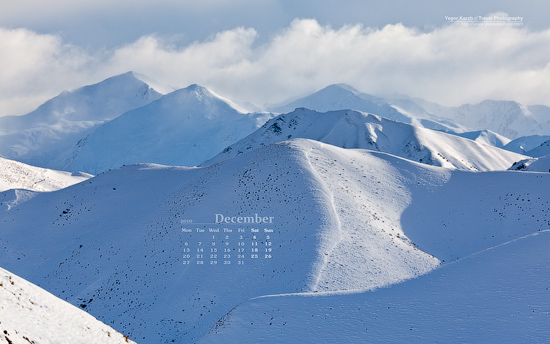 If everything goes well, by the end of tomorrow, me and my wife will be enjoying Glögi and Northern Lights somewhere close to the Arctic circle in Lapland. We will have a 2 hour day, 5 hours of combined dusk and dawn (photographer's dream???), and many many dark hours to hunt Aurora Borealis.
This freezing-cold wallpaper has nothing to do with where I'm going now and features image from a completely different part of our little planet – New Zealand. I hope it will help my Australian readers to survive summer.
As always, this and older wallpapers with updated December calendar are available for download here: Free Desktop Wallpaper Calendars.