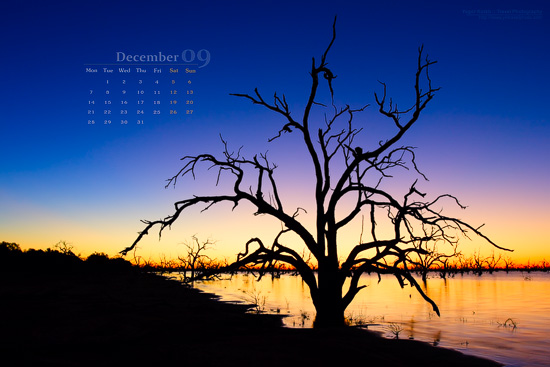 I hope you will enjoy my latest free desktop wallpaper calendar for December. I found this dead tree near artificial lake Pamamaroo in New South Wales outback during the very first trip to that region back in April 2006. More outback images can be found in the "Deserts and Outback" album.
Download wallpaper for your screen size here: 1024×768, 1280×800, 1280×1024, 1440×900, 1680×1050, 1600×1200, 1920×1200, 1920×1440
You are more than welcome to distribute this wallpaper among your friends, collegues or readers.