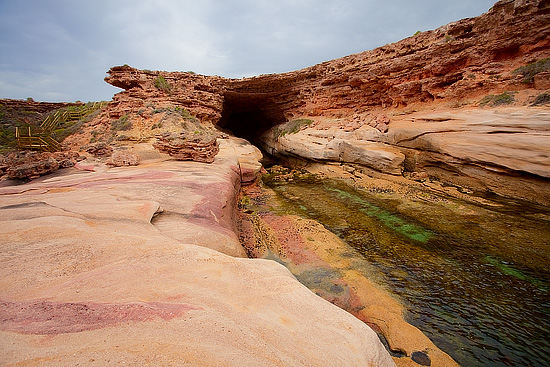 The Woolshed Cave, better described as a grotto, cavity or eroded cliff, is located on the west coast of the Eyre Peninsula (South Australia) in approximately 50 kilometres from Elliston.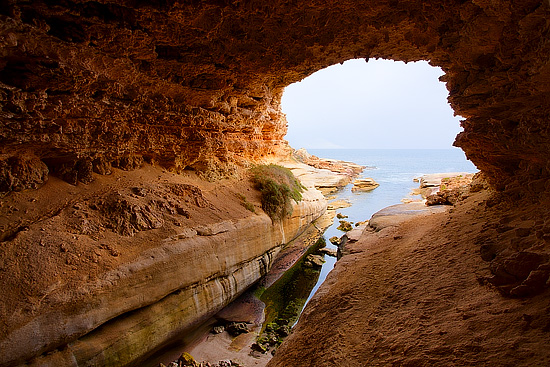 To get there, turn onto the unsealed Talia Caves Road from Flinders Highway (B100), and follow it for approximately 6 kilometres until you reach a parking area.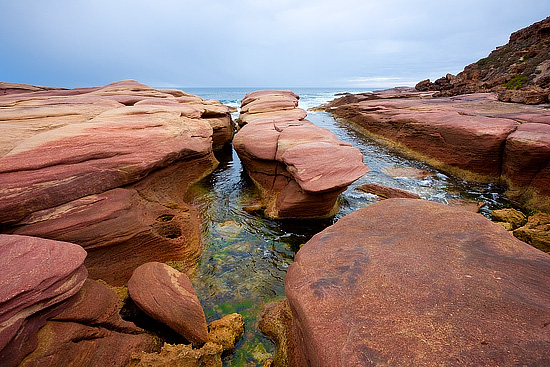 From the car park, the cave can be accessed by an easy walking track with wooden steps.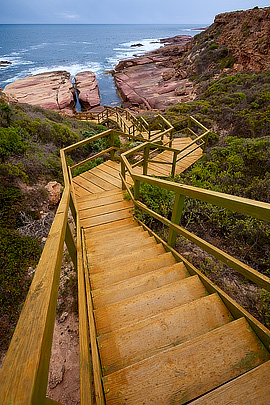 Woolshed Cave has  been formed by the ocean waves and wind on the edge of two sandstone rocks and limestone layer that creates a roof (or upper part) of the cave.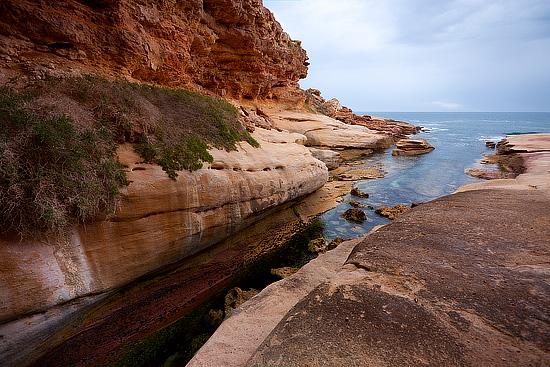 If you have some free time you may visit another "cave" – The Tub, located in couple kilometres further along the Talia Caves Road.
Additional:
– images on Flickr