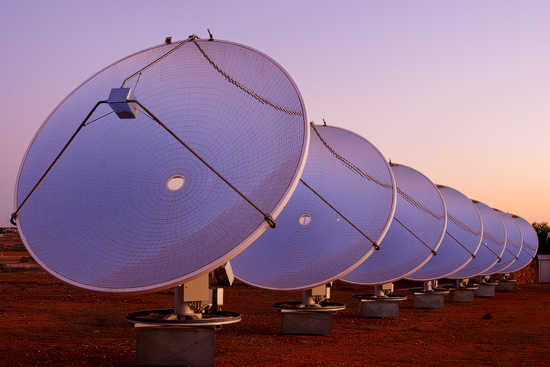 Australian Outback will always be one of my favourite places to travel to – this huge almost deserted land is covered by various natural and human-made gems which, I believe, must be visited by any conscious traveller. Yes, distances between these places are great, but it only adds more fun to it.
White Cliffs Power Station is located in the small outback town White Cliffs in the middle of NSW outback, 280 kilometres from Broken Hill and 1000 kilometres from Sydney.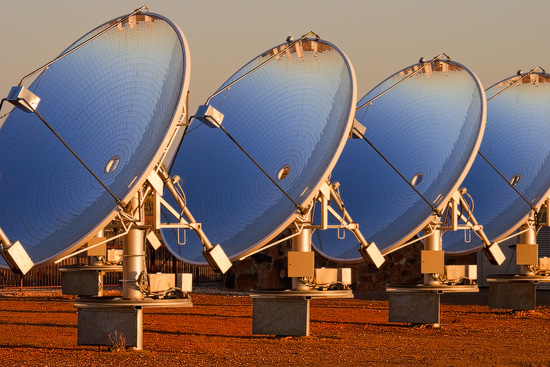 This small power station was constructed by Australian National University in 1981 and was the first solar power station built in Australia. White Cliffs was chosen as the place with the highest levels of solar radiation in NSW. Back then White Cliffs had no connection to the main power grid and this power station equipped with batteries provided 24-hour electricity supply to selected buildings.
Until 1996, White Cliffs Power Station consisted of 14 three metre parabolic dishes. Each dish was covered by 2000 small mirrors. These mirrors reflected sun's rays focusing them on a small thermal collector where steam was generated. Steam produced by all fourteen dishes was used to power a steam engine generating 25kW of electricity.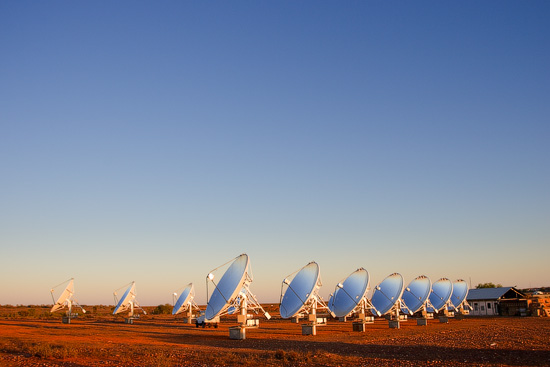 In 1996, when White Cliffs was finally connected to the main power grid, power station was converted to photovoltaic – instead of boiling the water and producing the steam to drive generator, sun rays were focused on arrays of cells containing a material that converts solar radiation into direct current electricity. In this mode power station was generating 45kW of electricity.
The power station was shut down six years later in December 2004. These days it is one of the main tourist attractions in White Cliffs.