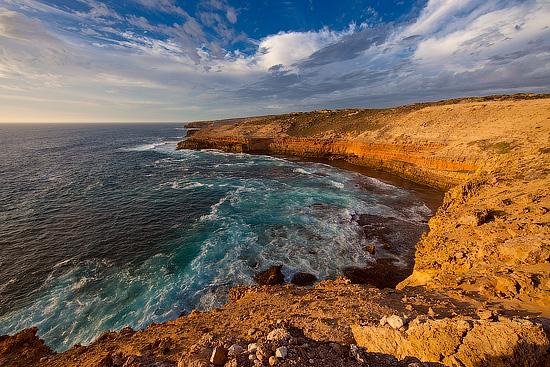 Close to the Streaky Bay, a small town on the north-west of the Eyre Peninsula, tourist maps show a place labeled as a "Whistling Rock". If you haven't been there before, it is hard to imagine what is really happening there, but this should only add more fuel to your curiosity as this place should be in the "must see" list.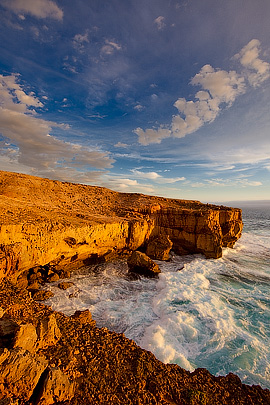 This rock is located in 16 kilometers west of Streaky Bay, not far from the Cape Bauer on the Gibson Peninsula. To get there, just follow the unsealed Cape Bauer Road and, in approximately 16 kilometers, turn left onto the small road leading to a car parking.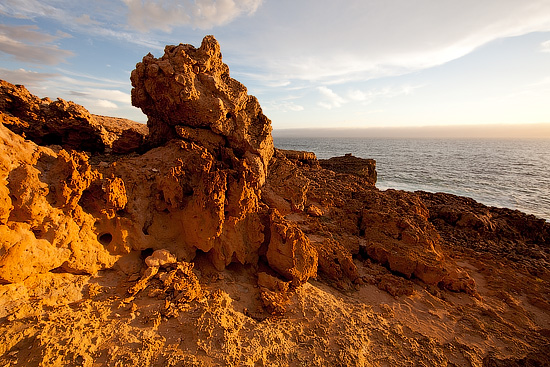 Here, Gibson Peninsula coast features colorful cliffs with unique shapes and large number of bays and coves. All of this was created by ocean waves washing numerous grottoes and caves in the soft limestone.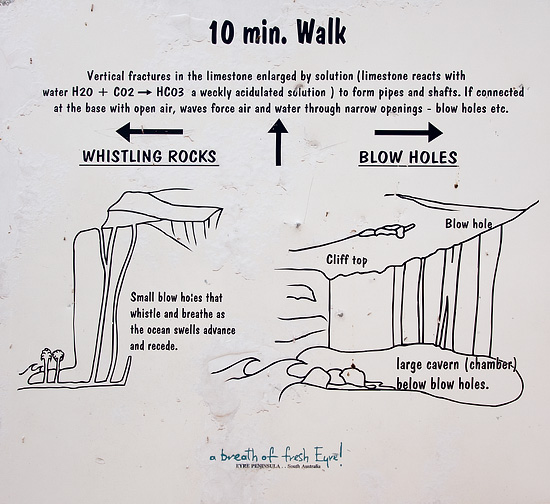 Blow holes and narrow vertical shafts is another interesting feature of this spot. These shafts connect underground caves with the cliff surface and were created by the water reacted with the limestone. By filling the caves, ocean waves force air and water through these pipes towards the cliff surface making some whistling noise. That noise gave the name to this place – Whistling Rock.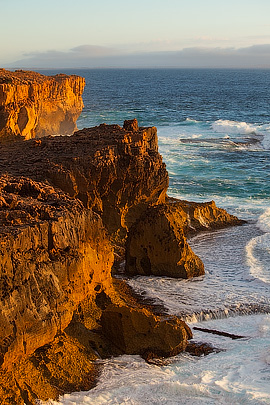 All of this is a bit hard to demonstrate on still images, but the following video should give you some idea of what is happening there. Clip was made during the low tide, so whistling is not very noticeable.  I must say that the air flow from the blow hole is very strong and impressive!
During the high tide, whistling should be much more impressive and a bit louder; from photography point of view – the best time to be there is a sunset (and couple hours before). If combined together,  I'm sure you'll get an unforgettable experience.