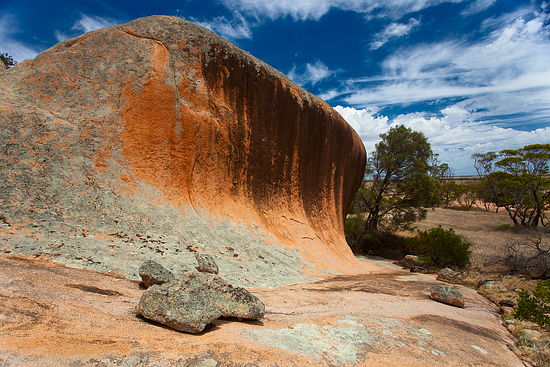 Not far from Wudinna, a small town in the north-west of the Eyre Peninsula, above endless fields and farms, proudly rises a hill of international significance marked on the map as Ucontitchie Hill.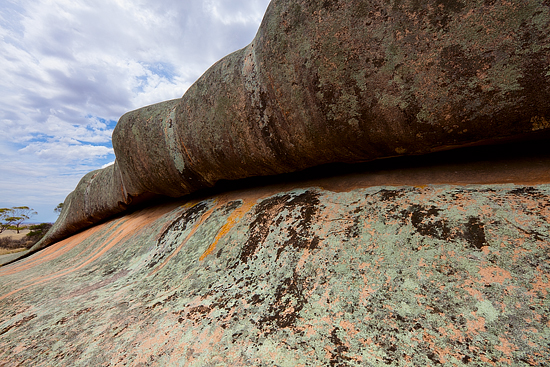 This very important hill is located in 32 kilometres south from Wudinna, you can get there by following an unsealed Ucontitchie Road. After approximately 30 kilometers, take a left turn towards a private property – to get closer to the hill you will need to pass through couple of gates, please don't forget to close them.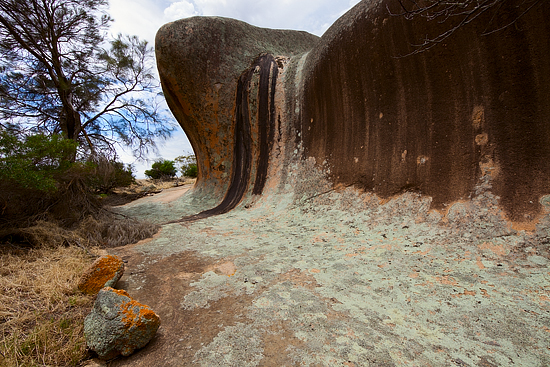 Rock formations similar to this hill are called Inselbergs (from German Insel (island) and Berg (Mountain). Such formations are usually located in the middle of plains like islands and represent relict structures which can maintain its' shape for tens of millions years with minimal change.
Ucontitchie Hill features many well preserved geological evidences describing inselberg formation process and making this rock internationally significant.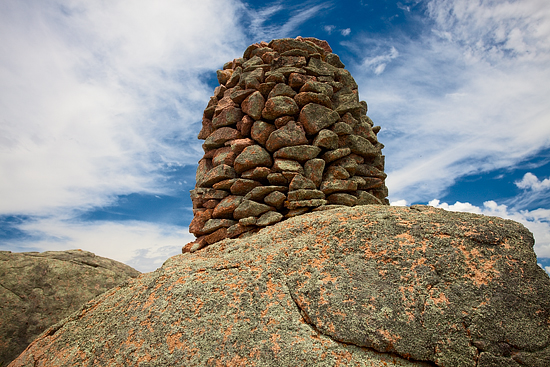 Some other famous inselbergs are Murphy's Haystacks and Uluru.
The base of the 37-meter high Ucontitchie hill features unique wave structures, while peak of the hill is rich with granite boulders of various shapes and sizes.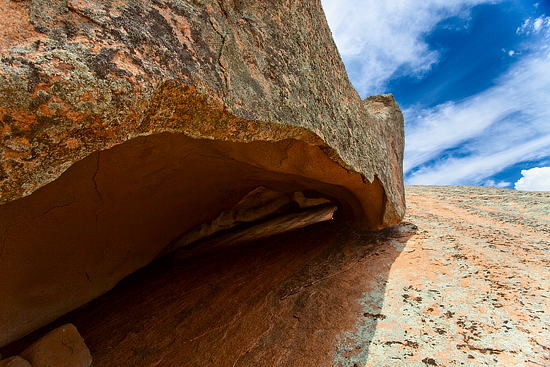 Information board next to the parking contains some recommendations for those who is planning to get to the peak of the hill to investigate all the features of this geological relict and look at vast plains of Eyre Peninsula. Appropriate footwear is recommended.

Panorama above is avalable in large resolution here and here (large version).