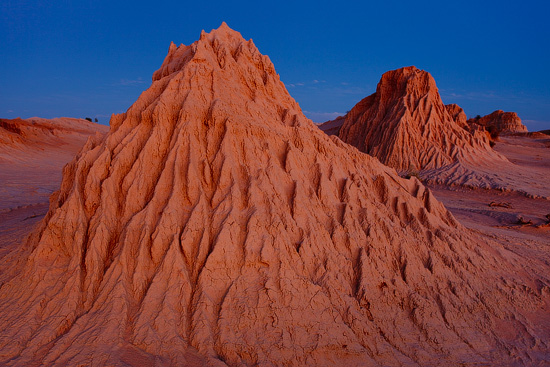 Mungo National Park is a special place for me, and not just because it is overwhelmingly beautiful, but also due to the fact that it was the first NSW Outback place I've travelled to – this was the beginning, beginning of my long never ending plan to see every corner of Australia.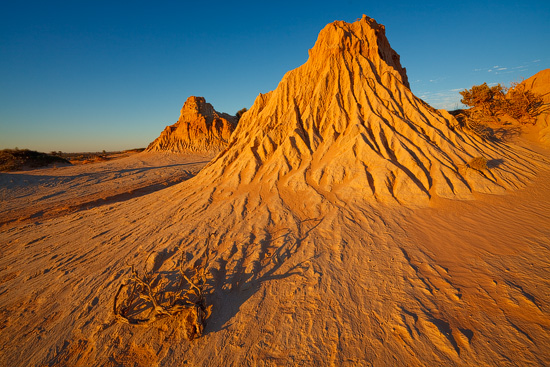 Mungo National Park is a part of the World Heritage Area "Willandra Lakes" that covers 2500 square kilometres of the the New South Wales south west corner and consists of 17 dry lakes most of which are fringed by lunettes – crescent shaped dunes.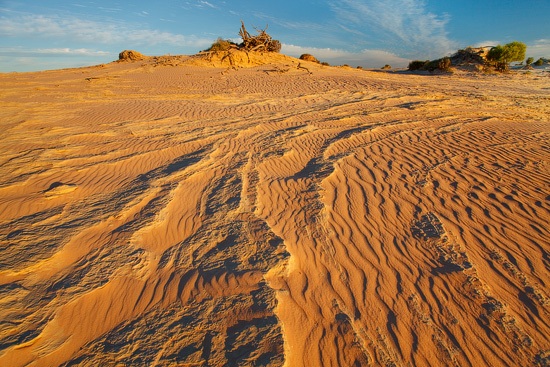 Mungo Lake is famous for the most significant lunette in the region known as 'Walls of China' – a series of up to 40m high sand dunes that stretch for more than 33 km along the eastern side of the Mungo lakebed. This lunette was named after Chinese workers who were working in the region in 1800s and constructed a Mungo woolshed in mid 1850. Woolshed is very well preserved and currently maintained by park rangers.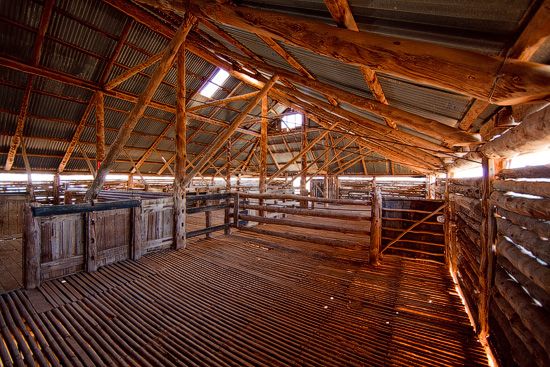 De-vegetation caused by the grazing activities over the last 150 years, rabbits and severe drought in late 1890s, exposed the Walls of China dunes to the erosion process which created remarkable clay formations – the most popular tourist attraction of the park.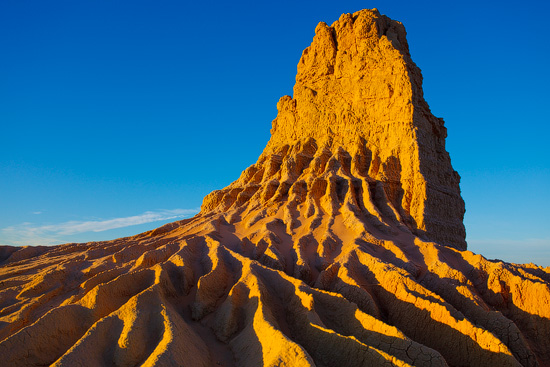 But tourists are not the only people who benefited from the erosion process, I'm sure archaeologists are very happy as well. The remains of Mungo Man, the oldest human remains found in Australia, and Mungo Lady were discovered within the park. It is believed that Mungo Man lived in this region between 68,000 and 40,000 years ago.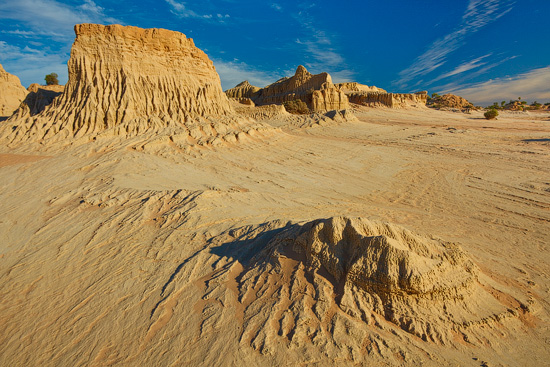 Mungo National Park is located 110 km north-east of Mildura and accessible by a good gravel road suitable for 2WD vehicles, however I'd recommend checking road conditions before you go. Alternative 135km route begins in Balranald.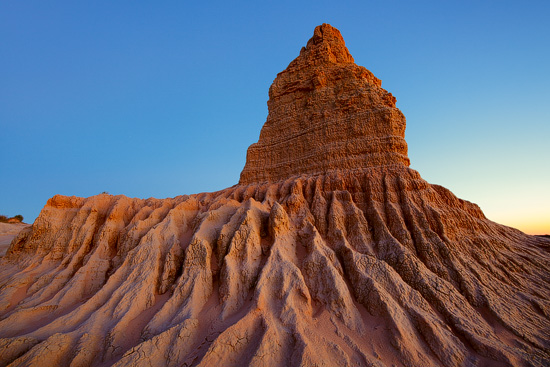 In addition to its archaeological significance and famous clay formations, park offers a Visitor Centre, 70km self-guided driving tour, board walks with excellent views of the Walls of China and two camping grounds.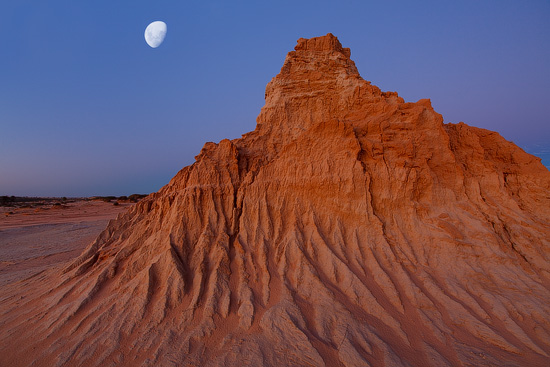 Finally, here is an advice for those who are going to visit this park: stay there overnight, if you are going there for a day, there is a high chance that you will be disappointed. The best time to see the Walls of China is a sunset.  If there is a full moon, wait until it becomes completely dark – the way the Mungo Lake lunette looks in the moonlight is unforgettable.