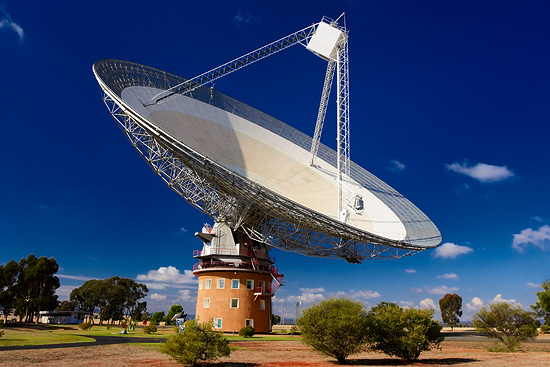 Parkes Observatory, located next to the Parkes (small town in the central-west New South Wales) is famous for its largest in the southern hemisphere radio telescope.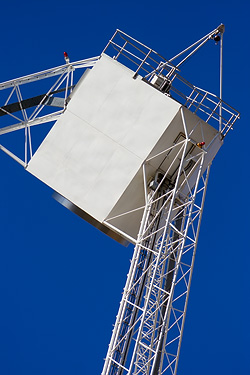 64-meter Parkes radio telescope was commissioned in 1961, upgraded in 1997 and until now used for large-scale radio surveys of the sky. It can receive signals on frequencies between 0.3 and 43GHz.
Two thirds of known pulsars were discovered by this radio telescope, and besides star and black hole research it also provides communications with satellites and probes for different space missions.
Role of this telescope in receiving of video footage from moon in 1961 became a base for the fiction movie "The Dish"
Observatory opens from 8:30am to 4:30pm every day except Christmas holidays.
Located 20 kilometers north from Parkes on the Newell Highway (380 kilometers from Sydney), road to observatory is well marked.
Do not forget to switch off all electronic devices including mobile phones and video cameras, photo cameras are ok.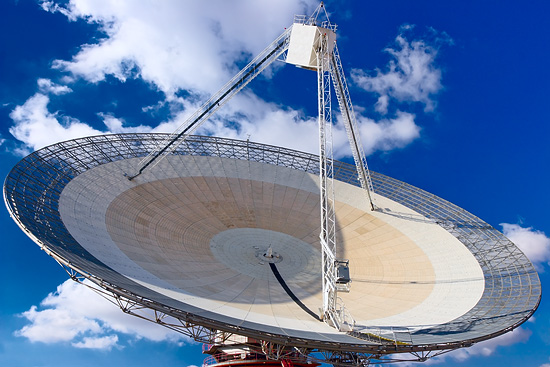 Additional information:
– Parkes Radio Telescope
– wikipedia
– more photos on flikr