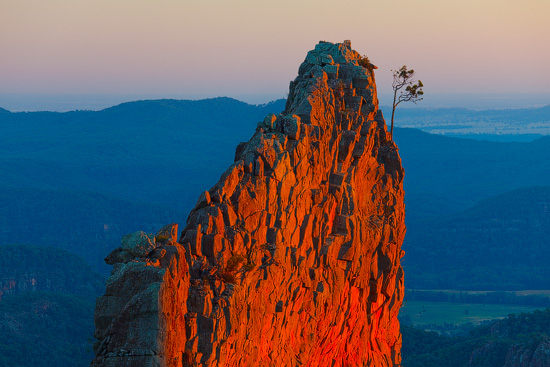 Australia is a flat continent – all mountains here are very old, worn out by millions of years of erosion and generally not famous for its height. However, this unfortunate fact is easily compensated by numerous geological gems scattered across this desert country. One of those unusual places is The Breadknife.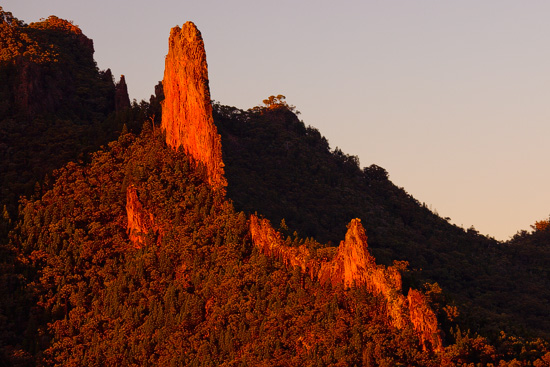 The Breadknife was formed when a large flat volcano was active in this region approximately 18 million years ago. This 100m high and 600m long wall is a dyke – a planar rock structure which was formed by fluid lava that forced its way through a long crack in a softer rock. Over the time soft rock eroded away, exposing this narrow spur.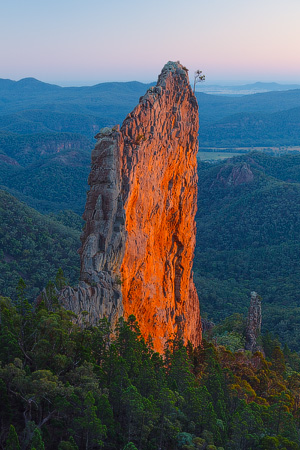 The Breadknife is located in the Warrumbungle National Park in northern New South Wales. The nearest town is Coonabarabran and just 30 kilometres away. Park has 43 km of walking trails and a large camping area which should become your base camp, if you want to see the Breadknife in all its beauty in the early morning (read sunrise).
There are three main locations to enjoy views over the park and the Breadknife:
Grand High Tops – the most popular spot. It is 6.5 km away from the Pincham Camp (the start of the trail) and it takes about 2 hours to get there.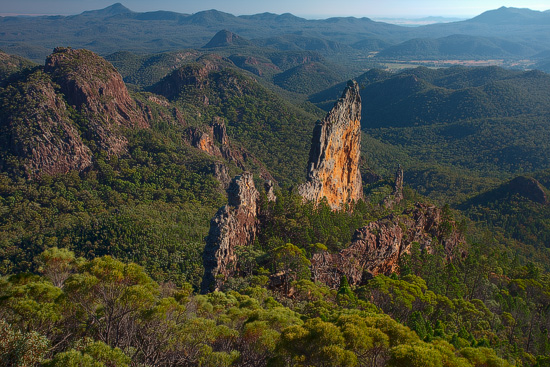 From a short unmarked side trail just 5-10 minutes away from the Grand High Tops. This trail starts on the right-hand side just before the final climb to the Grand High Tops.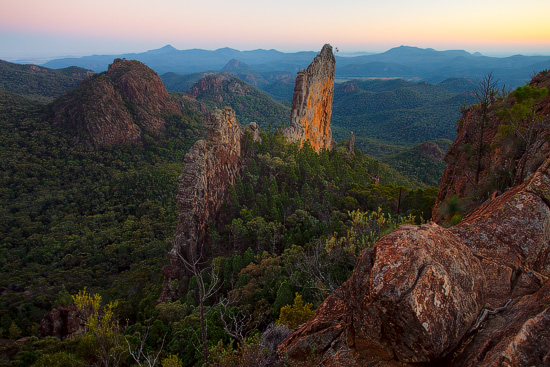 Macha Tor – 3.5-4 km or 1 hour from Pincham Camp (via Goulds Circuit). It is not that close to the Breadknife as Grand High Tops lookout, but it opens excellent views over the park's main attractions – Belougery Spire, The Breadknife and Bluff Mountain.