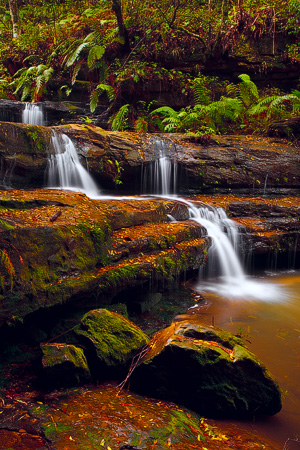 What I like about Sydney's Blue Mountains is that among all famous and heavily promoted tourist places you can always find a quiet and serene spot, where you can enjoy the view without being crowded by hundreds of people.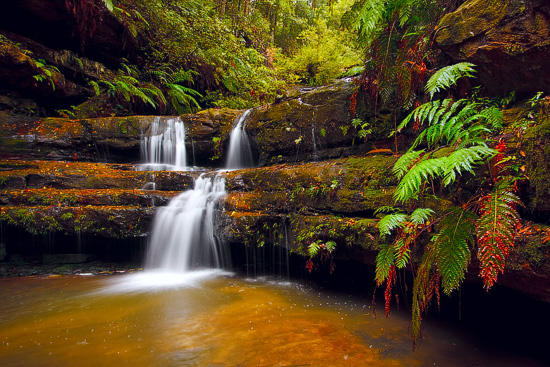 Terrace Falls are located near Lawson and Hazelbrook, small towns approximately 90 kilometers (1.5 hour drive)Â  from Sydney.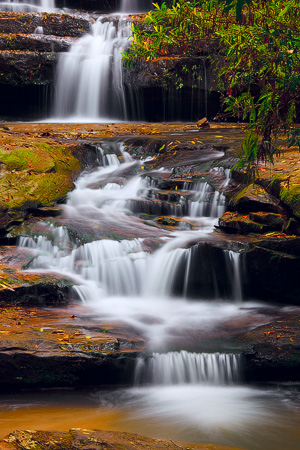 Falls are accessible by the short 200 meter walk from the car parking area at the unsealed Terrace Falls Road,  suitable for the high-clearance vehicles only.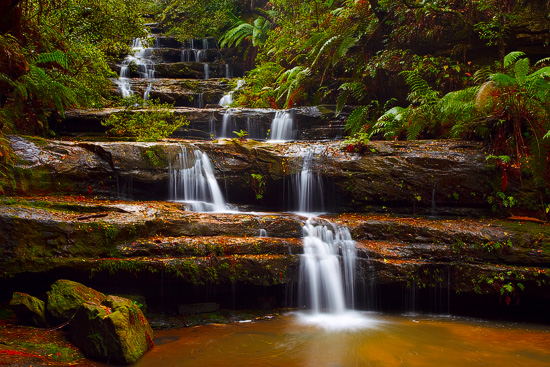 A small creek, where falls are located, is usually quite dry, so my advise is to plan your visit after the heavy rain.