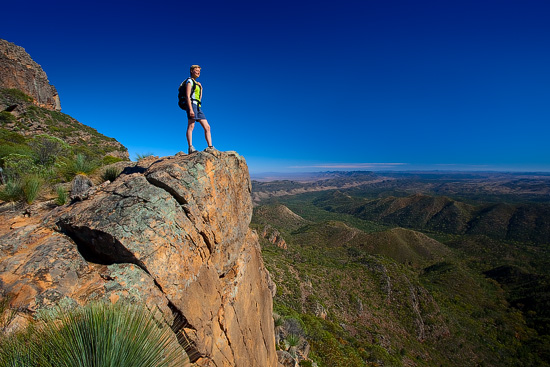 St. Mary's Peak is the highest mountain in the Flinders Ranges National Park and the second highest peak in South Australia. This 1171 metre peak is located on the North-East edge of the Wilpena Pound and offers breathtaking 360-degree views of the Flinders Ranges, Wilpena Pound and surrounding plains.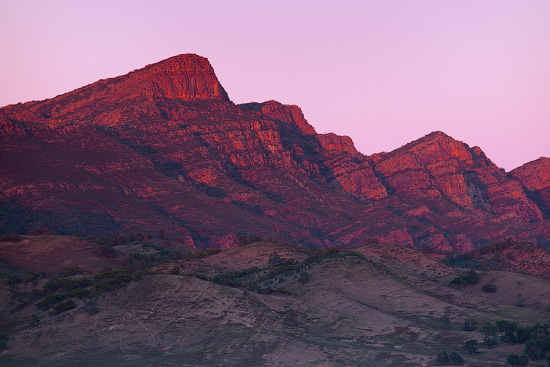 To get to the summit you have two options:
7 kilometre (14km, 6 hours return) outer trail, a direct route over the north-east edge of the Wilpena Pound
Inner trail (21.2km, 9 hours return) going via the middle of the pound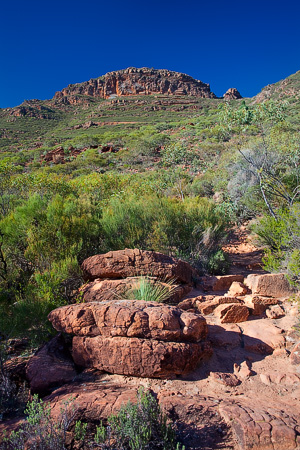 These tracks start from the Wilpena Resort and are very well marked with poles installed every 200 metres showing the distance to the end of the track.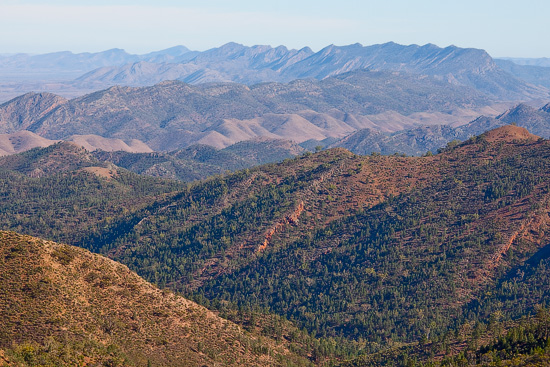 Both trails are classified as hard, with steep inclines and require serious hiking experience. And please, use appropriate footwear and take plenty of water – 3 litres or so.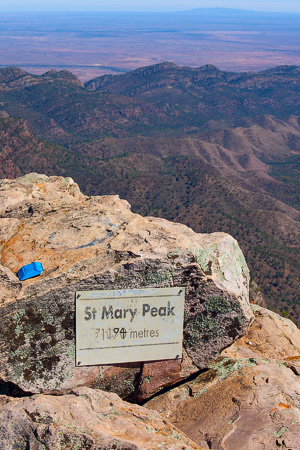 My recommendation is to start these tracks as early as possible, if you can – before sunrise. Being caught by the sun on the rocky edge of the Wilpena Pound climbing upwards is not good at all. On the way down, we've seen some people going up to the summit, and to be honest, I didn't want to be on their place – everything was hot – air, sun, rocks and there was no place to hide. To add to this horrible picture – it was very late December, middle of the Australian summer.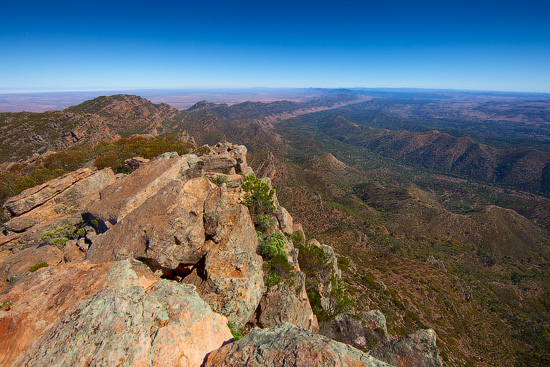 Also there are some other benefits of the early start, among them reaching the summit first and excellent views of the Wilpena Pound lit by the low sun. Unfortunately, we started our climb a bit late and couldn't witness that.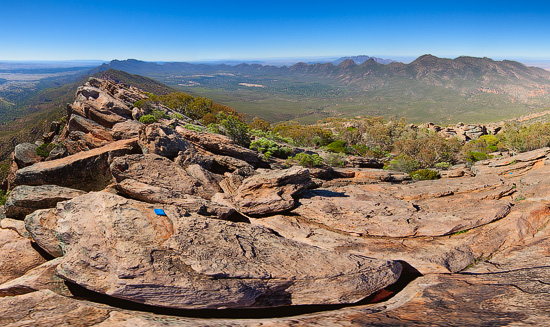 As the highest mountain of the region, St. Mary's Peak has a special role in the creation time (Dreamtime) stories of the local Aboriginal people and because of that they prefer if you don't climb to the summit of this mountain. According to the legend, St. Mary's Peak is a head of an ancient serpent Akurra who's body petrified forming walls of the Wilpena Pound.