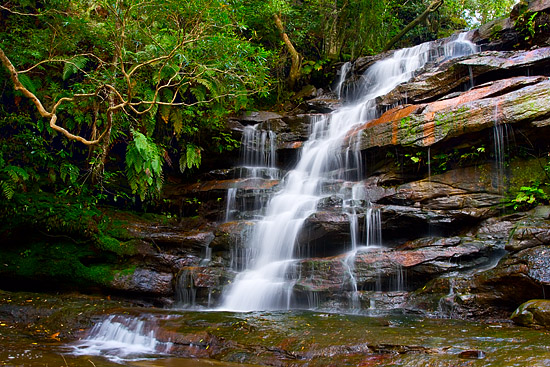 Somersby Falls, located in approximately 70 kilometers from Sydney, not far from Gosford, Central Coast, NSW.
Take an Central coast Highway exit from the Sydney-Newcastle freeway and turn left to Pacific Highway. Then, turn left to Somersby Falls Road and follow it until the picnic area at the end of the road.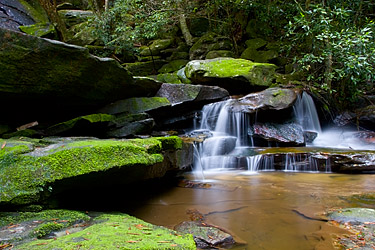 Waterfall is so close to the car park that you can hear it from there.
Trail goes down to the lookout and then to the base of the Top Somersby Falls (photo above).
If you follow the track a little bit further down the river, you will reach a sign "Track Ends Here" or something like that. From there you can get to the base of the Bottom Falls (about 20 meters from the sign).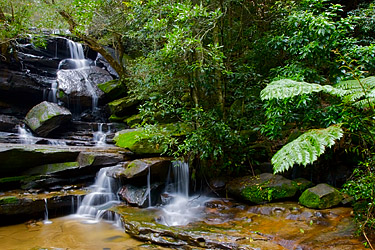 Be careful, rocks may be very slippery, especially covered with green moss.
Some people say that there is one more waterfall, 500 meters down the river, but as there is no track going there, leave it alone :)
Additional information: