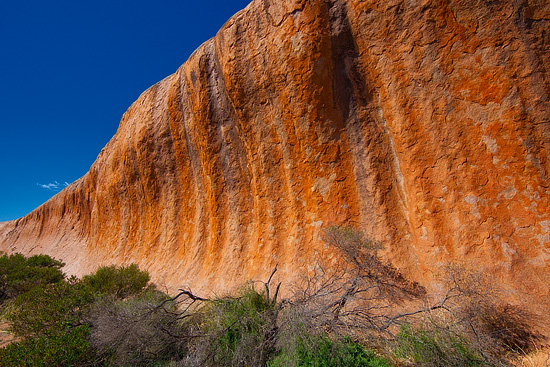 Pildappa rock is a granite outcrop with the longest and highest rock wave formation in the Eyre Peninsula. This rock wave rivals a well known Wave Rock from the Western Australia.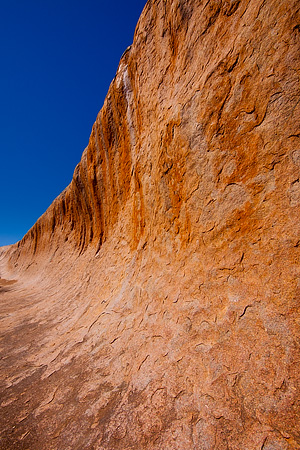 Pildappa Rock is 15 kilometer from Minnipa and north of the Eyre Highway (A1). To get there follow the unsealed McKenzie Road for about 7 kilometers until the intersection where road will change its' name to Pildappa Road, after another 8 kilometers turn right.
Next to the rock you'll find a well built picnic area with gas barbeques, shelter, water tank and toilets.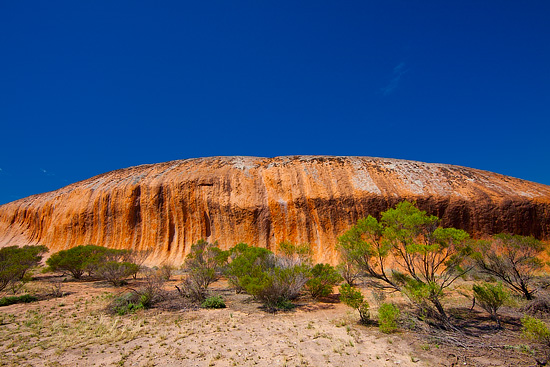 Like other similar rocks in this region of the Eyre Peninsula, Pildappa Rock is an inselberg. Inselbergs (made from german Insel (island) and Berg (mountain) are relict rock formations famous by its' resistance to erosion – not more than 50 cantimeters in milllion years.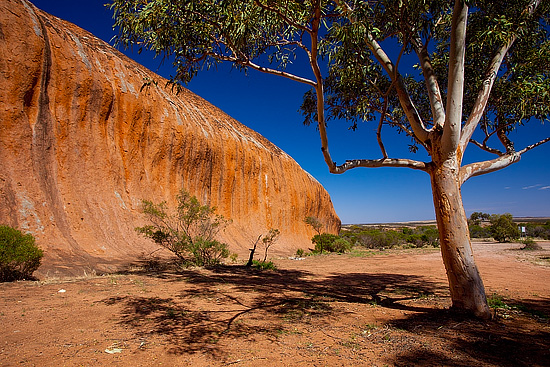 Pildappa Rock wave stretches for about 100 meters and reaches about 10 meters in height.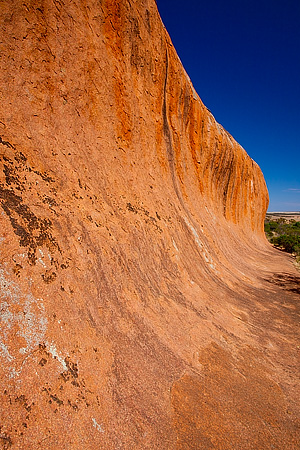 It is quite easy to get to the top of the rock, from there you can enjoy the view of the Gawler Ranges or explore numerious water holes.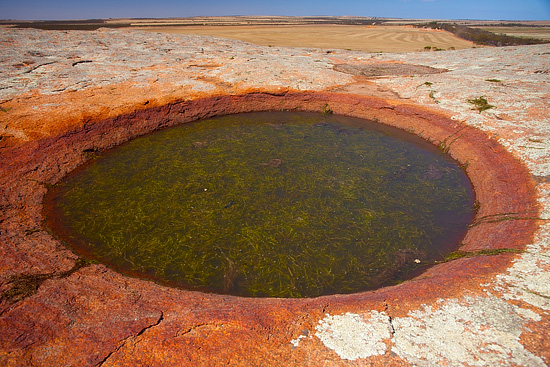 Early settlers used this rock to gather a rain water, on the top and base of the rock you'll find some remains of dam and other constructions that helped them to collect and store water. Unfortunately, I don't have images of those remains.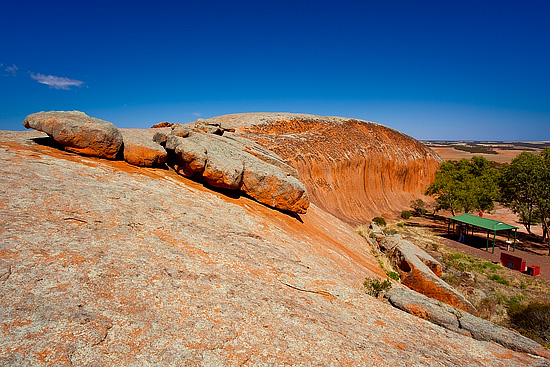 Additional:
– images on flickr