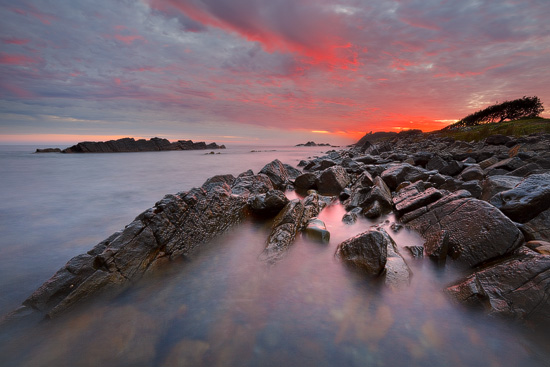 I guess it is not going to surprise anybody if I say that Australia has virtually unlimited potential in terms of seascape photography – every single kilometre of 25000km coastline has something special and interesting to offer. Moreover, all 25000 kilometres are constantly changing in time.
While all of the above is true, some locations are still better than others, and if I had some kind of seascape location rating, Pebbly Beach at Forster would definitely take one of the top positions.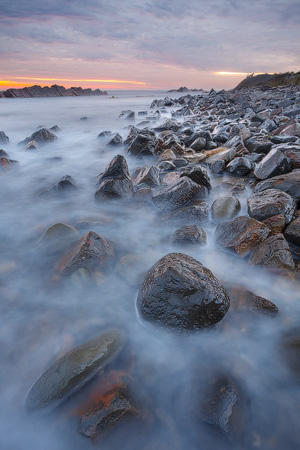 It is located in the middle of relatively small coastal town Forster in the NSW North Coast region, about 300 km from Sydney. It is easy to find and can be accessed by car or via a short walk from the Main Beach.
If I had to come up with a name that would describe this beach, I wouldn't name it Pebbly Beach, something like Mid-sized Boulders Beach would be much closer to reality – it really requires some effort and agility to walk over these pebbles, especially in the dark.