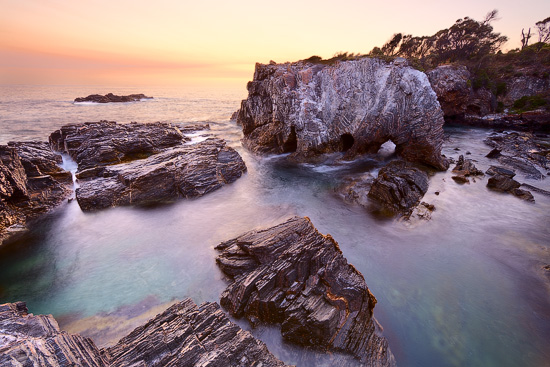 Mystery Bay is a small town and a beautiful rocky bay located 15 kilometers south of Narooma on the New South Wales far south coast. It takes about 5 hours to get there from Sydney.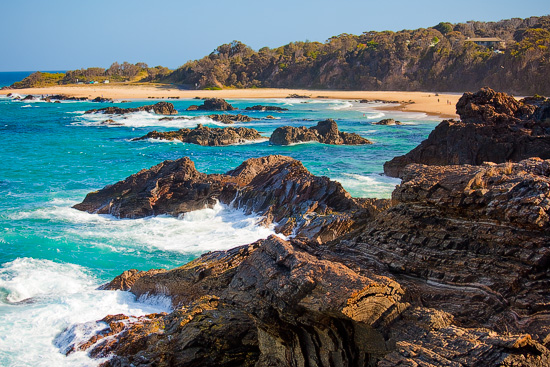 So what is so mysterious about this bay? Some time ago, three men in a canoe left Bega (town nearby) heading north to the open ocean. Since then no one seen them again. Months later their canoe was found in this bay with no bodies, just blood all over the boat.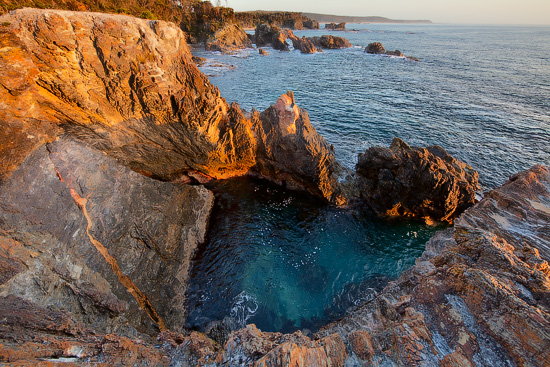 There is a large camping area just minutes away from the Mystery Bay Beach and Billy's Beach in Eurobodalla National Park. Camping area has basic primitive facilities, but its exceptional location on the cliffs of the Mystery Bay and quick access to outstanding beaches makes it a really unique and popular place.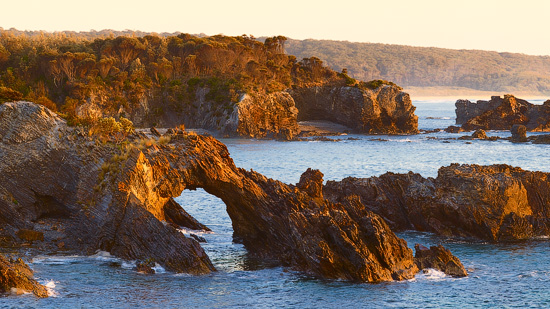 Cliffs of the Mystery Bay are made from a layered rock and have numerous caves, rock pools and arches. There is a short walking track that starts in the camping area and leads to a number of spectacular lookouts with great views over the rugged coast of the Mystery Bay.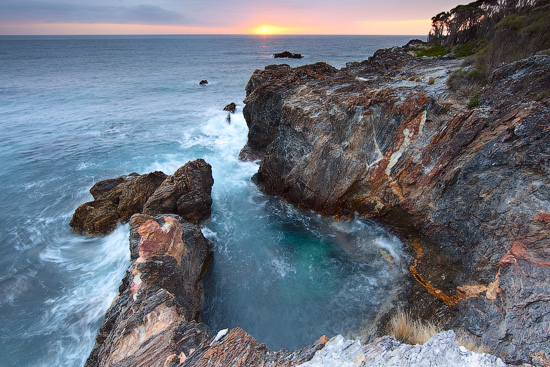 Overall, this place is absolutely recommended – easy access, wonderful beaches, spectaular cliffs, complete isolation from city life – what do you need more?