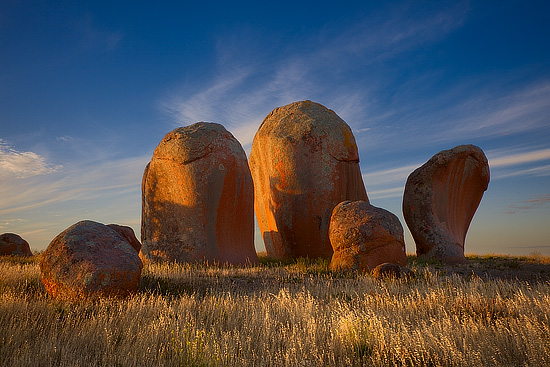 Murphy's Haystacks is a small group of granite boulders and pillars located on the top of the hill in the western part of the Eyre Peninsula (South Australia), not far from the Streaky Bay.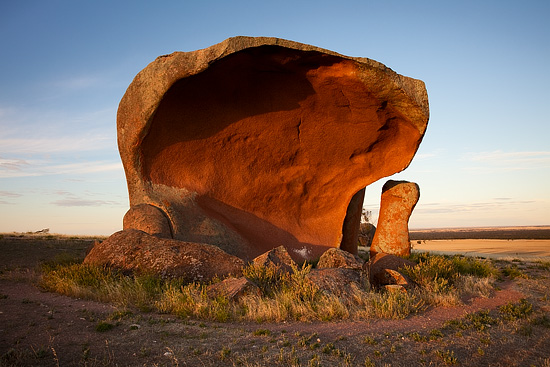 It is believed that these granite rocks got this name sometime between 1902 and 1914, when agricultural adviser was passing by and noticed, what he believed was, haystacks. As these haystacks were on the land owned by Denis Murphy – they became Murphy's Haystacks.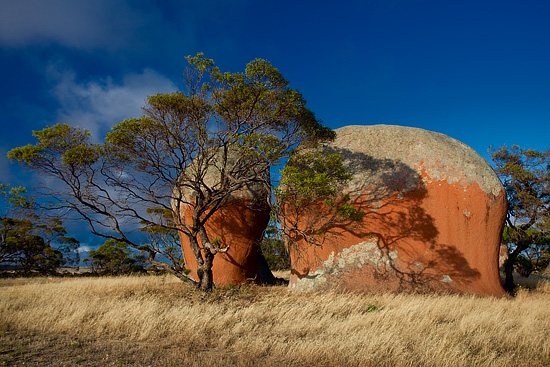 Interesting that, as before, the land, where these haystacks are standing, is owned by Denis Murphy, grandson of Murphy from 1900s. He often visits his granite haystacks and loves to chat with tourists.

These granite boulders are located on the private property not far from the Flinders Highway (B100) in 39 kilometres from Streaky Bay. From the highway, take a turn onto Benbarder Road, following a sign to Murphy's Haystacks, and then after 4 kilometres take a small access road that leads to the parking area.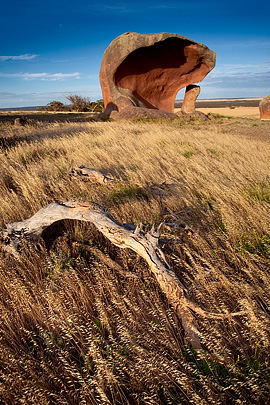 To get to the haystacks you will need to pass through the gate where you should pay an entrance fee – just couple of dollars per person. Fees are deposited into an "Honor Box", please don't ignore it.
There are couple picnic tables next to the parking and a large undercover picnic area a bit closer to haystacks. Toilets are available as well.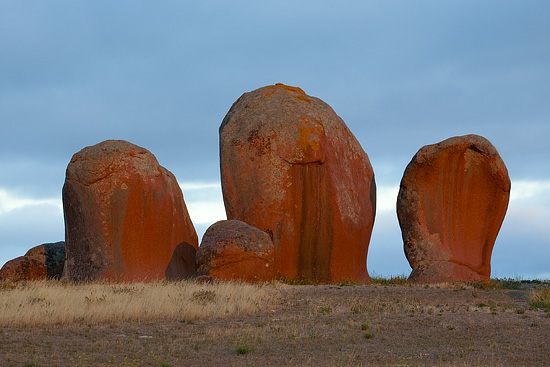 From geology prospective, haystacks are made from 1500 million years old granite. The present form these rocks took some time 100 thousands years ago, but about 30000 years ago were completely covered by sand dunes. Subsequent erosion caused by rains and winds, gradually uncovered these boulders and pillars presenting what we see today.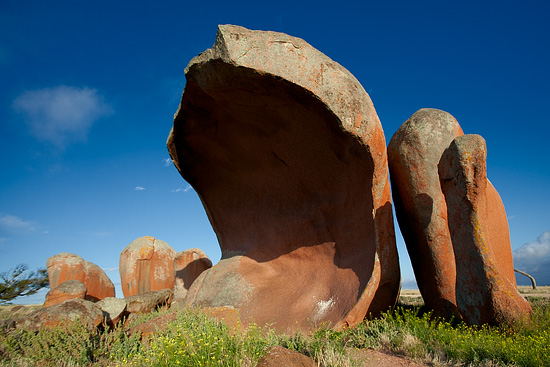 Lichens, growing on the surface, paint these rocks with bright red colour making them extremely colourful on the bright sun.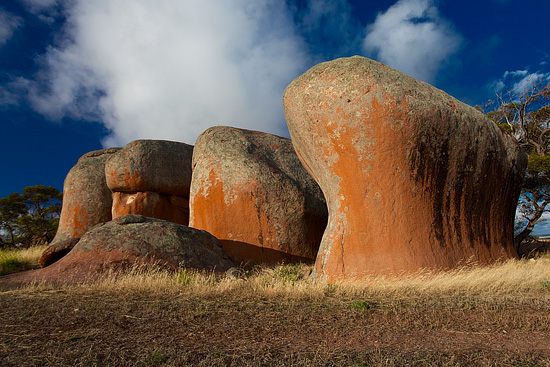 While being there, don't miss the second group of haystacks located to the left from the main group. These rocks are very interesting and impressive as well, plus, I think, Denis is not happy when tourists come, look at couple boulders located closer to the gate and leave.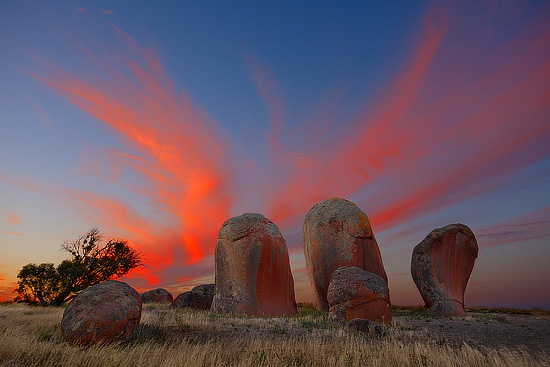 Additional:
– official web page
– images on flickr