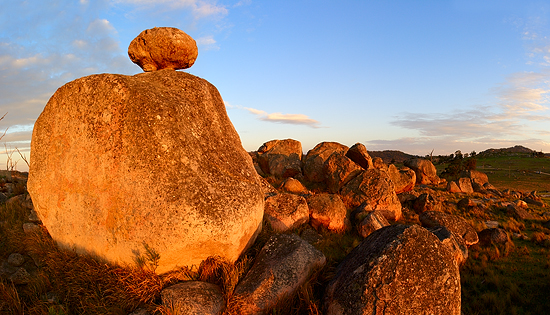 Mt Mackenzie Drive is one of the main tourist attractions of Tenterfield district, small town next to the New South Wales and Queensland border located in the Northern Tablelands.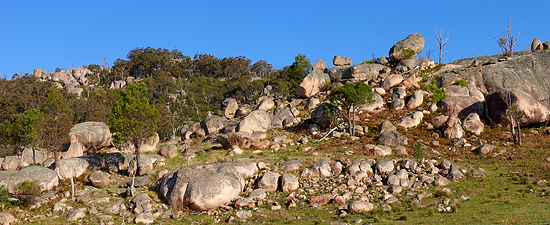 To get to the beginning of the drive, follow  the Molesworth Street from the Tenterfield Town Centre and then Sunnyside Loop Road following signs, turn left into Kildare Road after 8 kilometres.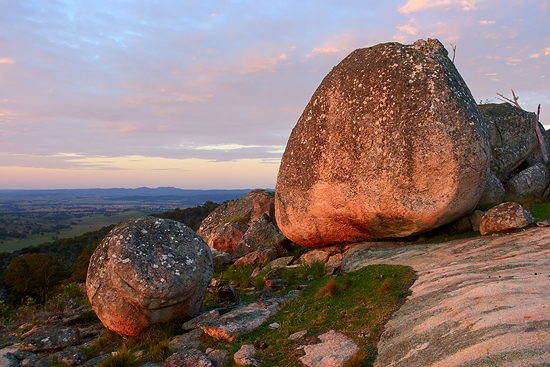 38 kilometres long (about an hour) drive follows a road through a number of sheep and cattle farms and gives an opportunity to view some unusual granite rock formations scattered across this area.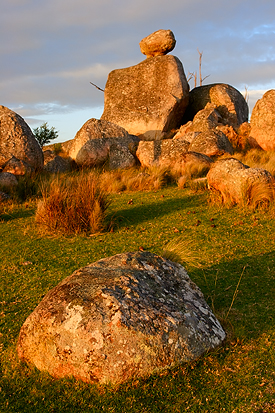 Some of these rock outcrops are quite spectacular and have their own names:
– Doctors Nose, 1115 meters above the sea level
– Small Bald Rock, a tiny version of the Bald Rock – the largest granite monolith in Australia (located to the north of Tenterfield)
– Draining Rock, the largest exposed granite rocks in this district, after the famous Bald Rock.
These spots are marked by signs installed next to the road, but, unfortunately, these signs are quite damaged and are not really useful.
Instead of relying on these signs, I'd recommend getting a leaflet with a map from the Tenterfield Visitor Centre that discribes this drive in details.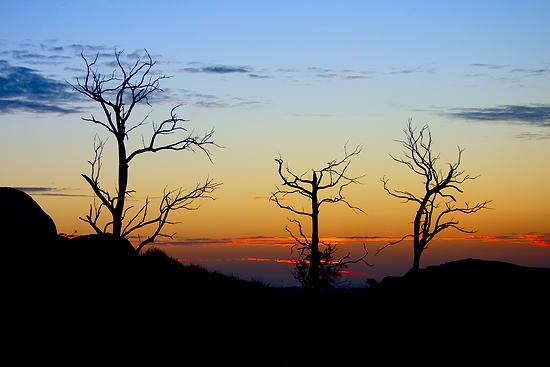 At the end of the drive, once you've reached a sealed road, turn right for a lookout on the Mount Mackenzie Summit, 1298 meters above the sea level. Lookout has barbecue facilities and great views of the Tentefield area and surrounding district, but nothing special from photography point of view – so no images from there :)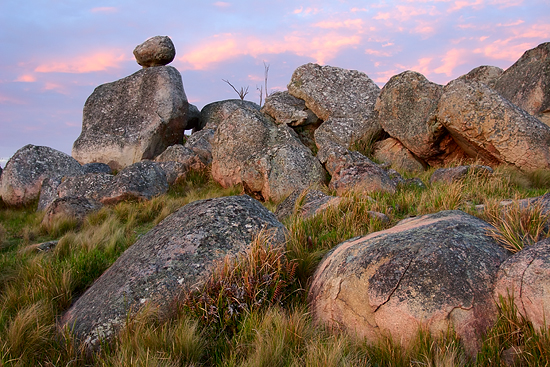 Additional Information:
– Images on flickr
– Tenterfield Visitor Centre