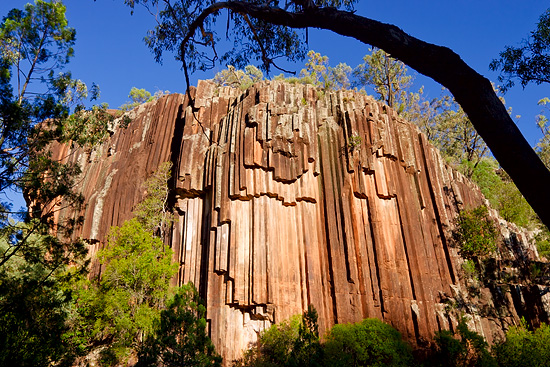 Remains of extinct volcano form mountains of the Mount Kaputar National Park.  Signs of the ancient (17-20 millions year ago) volcanic activities, lava terraces and dramatic landscapes surround the peak of the Mount Kaputar that reaches 1510 meters high.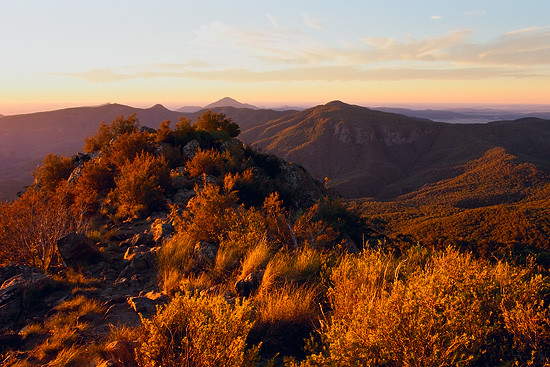 Summit is located in approximately 60 kilometres east of Narrabri, follow the Mount Kaputar Road, half of the road is unsealed, steep, narrow and winding – reserving of some additional time for it is a good idea.

Park features interesting bushwalks, number of excellent lookouts over Nandevar Ranges and camping areas. Camping at the Dawsons Spring, next to the summit of the Mount Kaputar, is one of the best camping areas we have ever seen.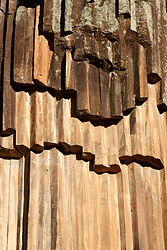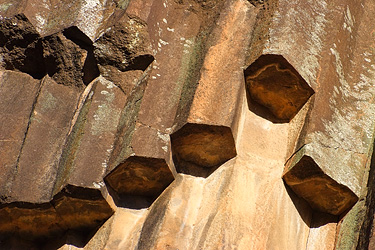 Do not miss the Sawn Rock – cliff with octagonal shaped rocks forms a series of organ pipes. Slow and even cooling of the molten lava allowed forming these crystals. These crystals are about 100 meter long, with 40 meters above the surface.   
There is no direct access to Sawn Rock from the park, to get there you must follow Bingara Road from Narrabri for 36 kilometres, part of it is unsealed.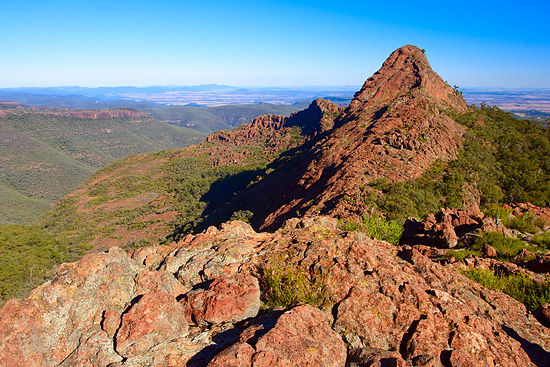 Mount Yullundunida is another highlihgt of the area -Â it forms the wall of the ancient volcano crater, getting to the top will require some climbing.
Additional Information:
– official website
– images on flickr
– wikipedia