Up until June 2009, every time when I saw an image of the Monument Valley, saw it in the movie or read an article about this great place, I was telling to myself that one day I'd definitely visit this great area. Fortunately it is not the case anymore – another great location pinned and marked on the world map.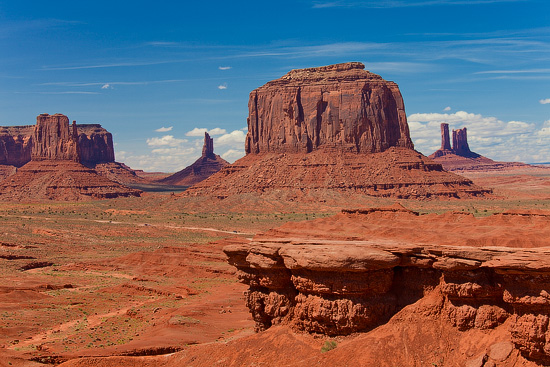 Monument Valley is a part of the Colorado Plateau, located on the Utah-Arizona border and within the territory of the Navajo Nation reservation. The most interesting part of the valley is called the Monument Valley Navajo Tribal Park, or Tse'Bii'Ndzisgaii in Navajo language.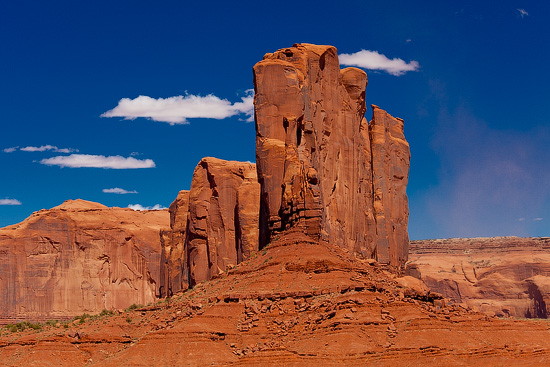 The vast size of the valley, vivid red colours and, most importantly, isolated sandstone towers of various heights and sizes comprise an overwhelming landscape of the Monument Valley – truly unique scenery that is hard to forget.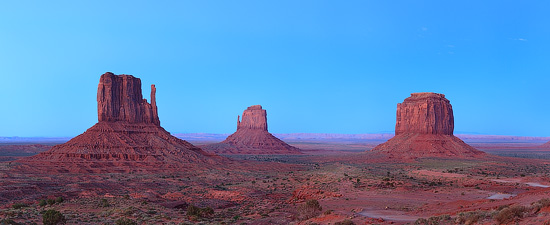 The main feature of the park is a cluster of massive sandstone towers – buttes and mesas (isolated hills with steep or vertical sides). The difference between the two is the size of the flat top – buttes are generally smaller than mesas.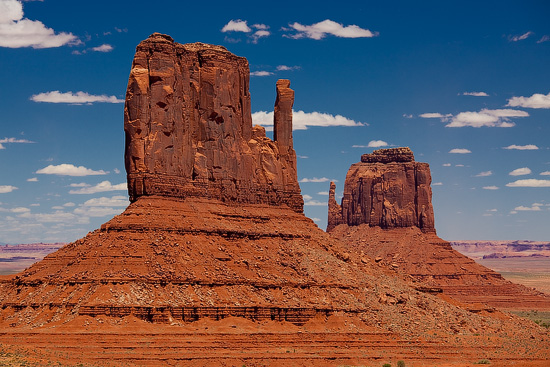 When we were visiting the valley, most of the park facilities were being rebuilt – there were brand new (just opened) visitor centre, restaurant and hotel, however, campground conveniences were at very primitive and almost nonexistent level, though it didn't stop us from camping.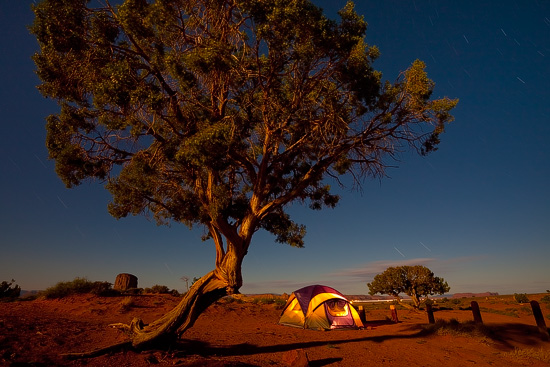 All park services, including Visitor Centre, gift shops, hotel and campground are operated by a friendly and remarkable Navajo people, who also provide a wide range of guided tours – you can pick a 4WD, horse rides, air balloons or small airplane flights.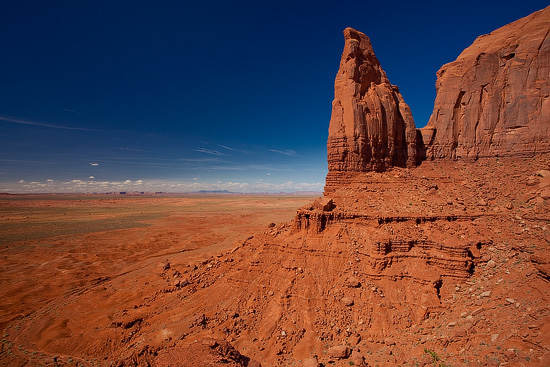 If you're a lone explorer and prefer self guided tours, there is a 27 km unsealed dirt road that will lead you through the main valley attractions. Trip along that route will take about 2 hours. Road is rough in some places, but I've seen people driving there on luxury cars with quite low clearance without any problems.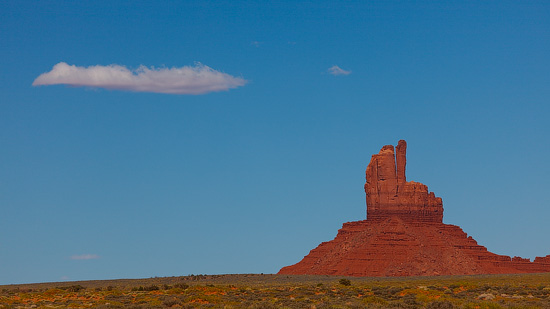 While driving through the valley you will notice a lot of side roads – unfortunately these can be used by guided tours only. Unaccompanied tourists are prohibited there.

In addition to road restrictions, you also can't take pictures of native people, their property, belongings and anything else that can be their heritage. For every shot like that you need to ask for a permission and probably pay. Very, very disappointing!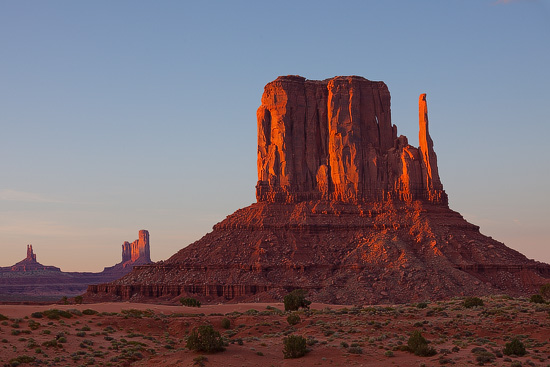 Overall, after visiting the Monument Valley, there is only one thing that I really regret about – I didn't plan more time to spend in this park – one day is hardly enough to explore the beauty and nature of the Monument Valley.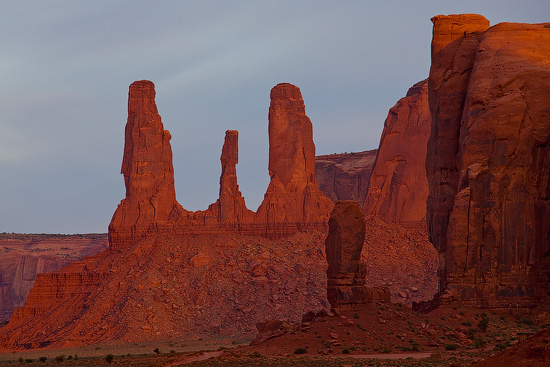 Valley has many interesting spots that can be accessed with guided tours only and to witness them all you will need to take several tours – I had none.
But as optimist, I can see a positive sign here – it is a very good reason to come back to this remarkable place again, it really deserves several visits.